Remove Instance
You can remove your Odoo instance (server). To remove the instance, you must stop it and disable the protection.
Click Stop Instance to stop the server. In the dialog window, confirm the operation.
Click the button with the lock icon to disable server protection.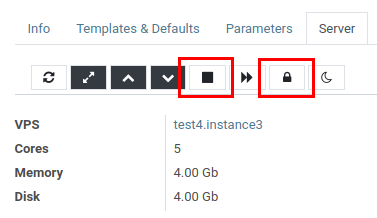 When the instance is unprotected, you can see the Remove button. Click it to remove the instance.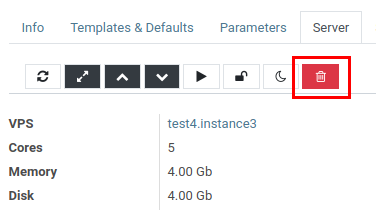 Click Remove Odoo Server to delete the instance.