Configure the Request Category
To configure the request category, under the Configuration menu click Categories.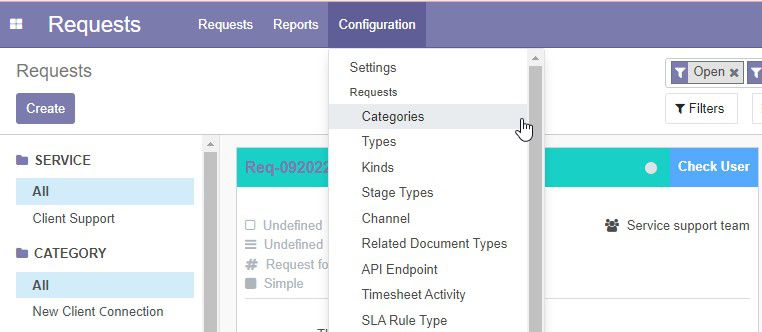 Then do the next steps:
1. Click 
Create
 on the left at top. A form appears.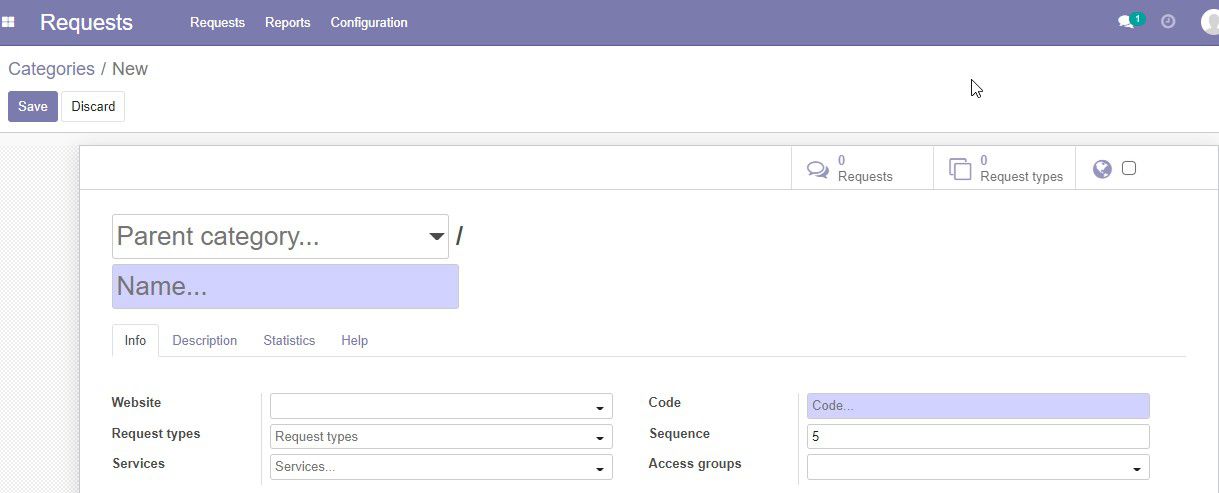 2. If necessary, select the parent category from the appropriate menu.
3. Enter the name and the code of the category.
4. Next to the Request types field, select the types of request for this request category or create new types by clicking Create and Edit.
5. Next to the Service field, select the services that will be available for this request category (more detailed information about services you can read in the instruction to the Generic Service module.)
6. The Description and Help tabs are available to provide additional information on the request category.
7. Click Save on the left above the form. A filled category form will appear. At any time, you can return and edit the form.
8. Configure all required categories by repeating steps 1-7 of this section.
9. Add followers to the category. A follower is a person or a group of people who have access to the category for creating new requests of this category. A creator of the category gets the follower's rights automatically. Number of followers added to the category is shown in the lower right corner of the screen.

Categories can be changed in active requests. To do this, the type of request should belong to several categories. You can also set conditions that must be met to change the request category. All these can be configured in the Request Type.