Genenric Assignment HR
Genenric Assignment HR is a module developed by the Center of Research & Development company. It provides integration between the Generic Assignment Policy and HR modules.
Now when you create rules for an assignment policy using the Generic Assignment Policy module, you will have additional options for assigning users.
On the rule form, you will be able to select new types of assignments that are associated with the HR application.
You will be able to select users for assignment by their job and department. This types of assignments can be different depending on your company structure.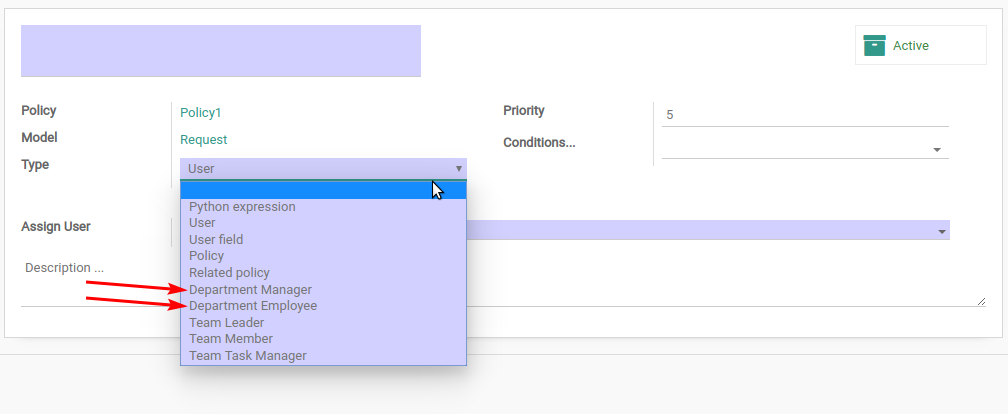 Once you have selected the assignment type, you will need to specify department and job of the user for assignment.

For more information on assignment policies you can read the instruction to the Generic Assignment Policy module.