Generic Request Action (HR) Module
Generic Request Action (HR) is a module developed by the Center of Research & Development company. The module provides integration between the HR application and the Generic Request (Actions) module.
Generic Request Action (HR) requires that the following modules and applications be installed:
HR
Generic Request (Actions)
---
After installing the Generic Request Action (HR) module, a new assign and subscribe actions associated with the HR application are available when the request follows the route.
On the form for creating action click the drop down menu Type and select Assign from the list.

The new Assign tab appears. Click on it.
Additional fields to fill will appear. Now you can make assignments to employees by position and department. To use this opportunity, the structure of the company with its employees must be configured using the HR application.
For example select the Type of assignment Department Employee.

New fields Department and Job will appear to fill in. Additional fields will appear depending on the structure of your company.
Now select the Type of action Subscribe.

In the Subscribe tab new drop down menu Subscribe departments will appear. Here you can choose the department of your company, which should sign this request to continue its promotion along the route.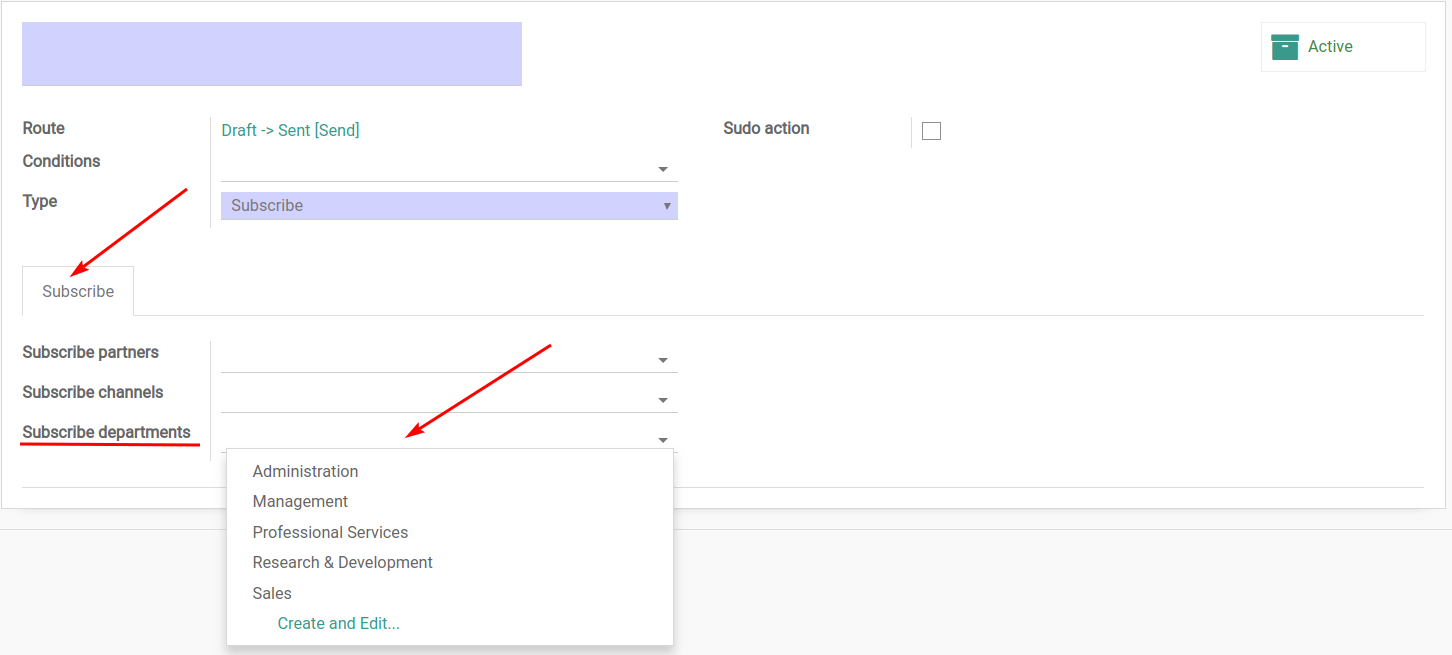 For more information on creating and configuring actions, read the Generic Request (Actions) instruction.