Generic Service
Generic Service is an application developed by the Center of Research & Development company. It allows you to create and manage service catalog. It also implements a concept of service level, allowing to create and use different levels of service for different clients or services.
---
To open the application, click Services at the top. The Services page opens.

On the page you will see a list of already created services. Here, you can create, import, edit or delete services.
---
To create a new service, click Create on the left at top.

A form for creating a new service opens.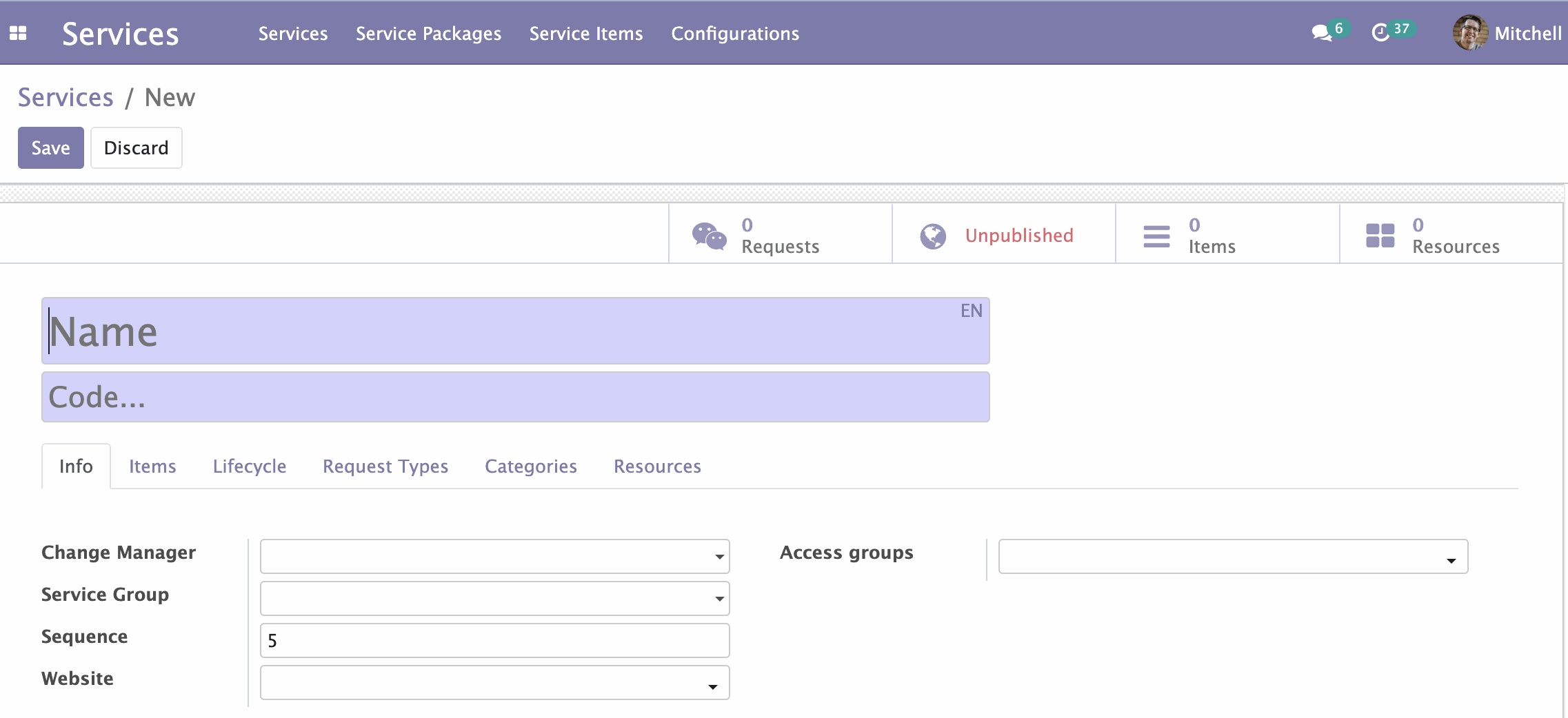 Enter the name of the service in the field marked purple. On the Info tab, click Description... and provide additional information. Click Save on the left above the form.
On the Resources tab, you can add resources to the service. Read information about this in the Generic Service (Resource) instruction.
You can also link services with certain request types and categories. Read about this in the Generic Request Service instruction.
---
To edit an existing service, click on it. A form of the service opens.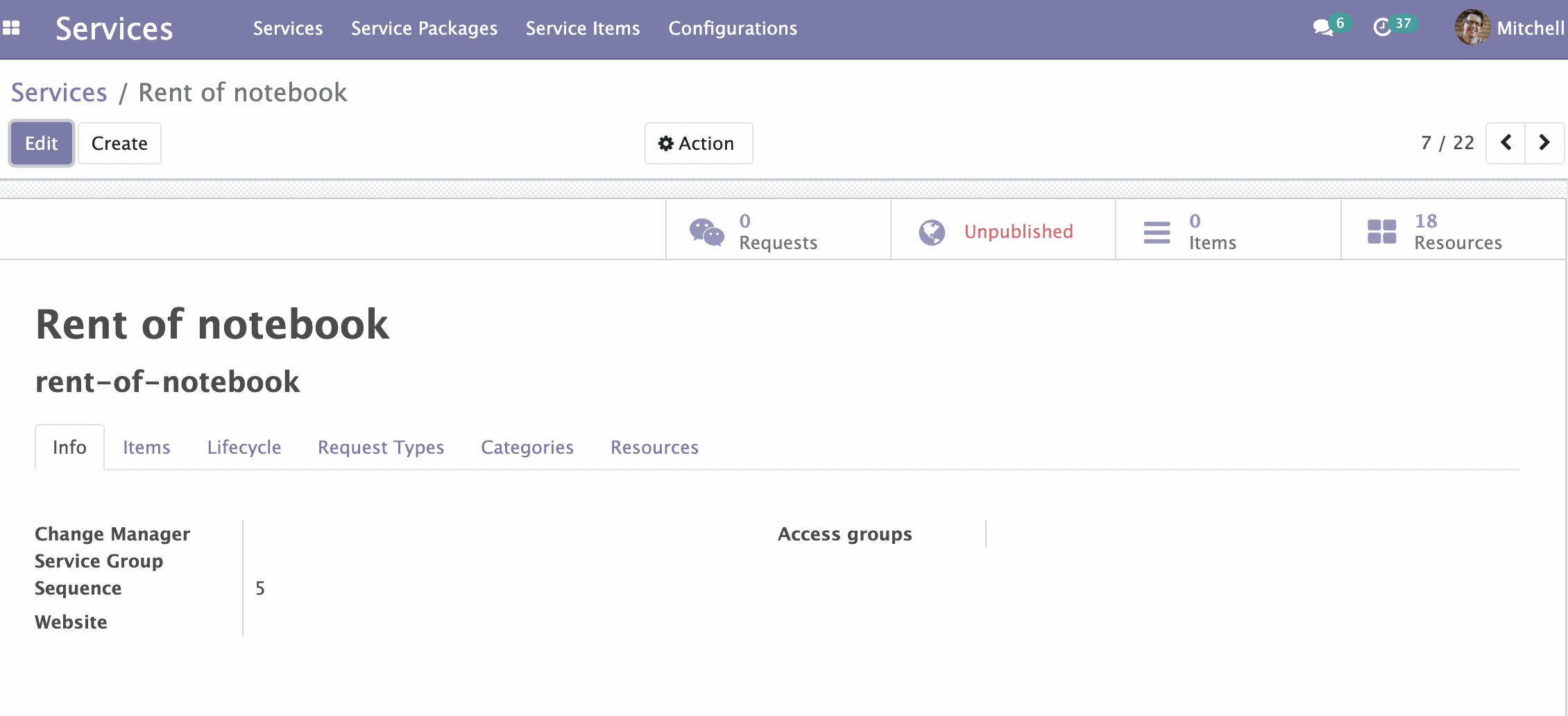 Click Edit. Repeat steps from the previous section and click the Save button.
---
To remove services, select them from the list by ticking. Than, under the Action menu, click Delete.

---
For more convenient work with services, you can use the search box on the upper right of the page or add a filters.

You can also create custom Service Levels. They allow you, for example, to provide different level of service for different customers.
Click Service Levels to open the Service Levels page.

To create a new Service Level, click Create.
The only required field for creation of Service Level is Name.
You can also add a description in the Description... field.
Click Save to save Service Level.
Installing the Generic Service app will also add a Service Level field to your Partners.
On the Partner's form, open the Service Info tab. Here, you can select one of the pre-configured levels of service for this partner. It allows you later to set up different settings depending on service level in other Odoo apps (for example different Service Level Agreement time limits for requests fulfillment).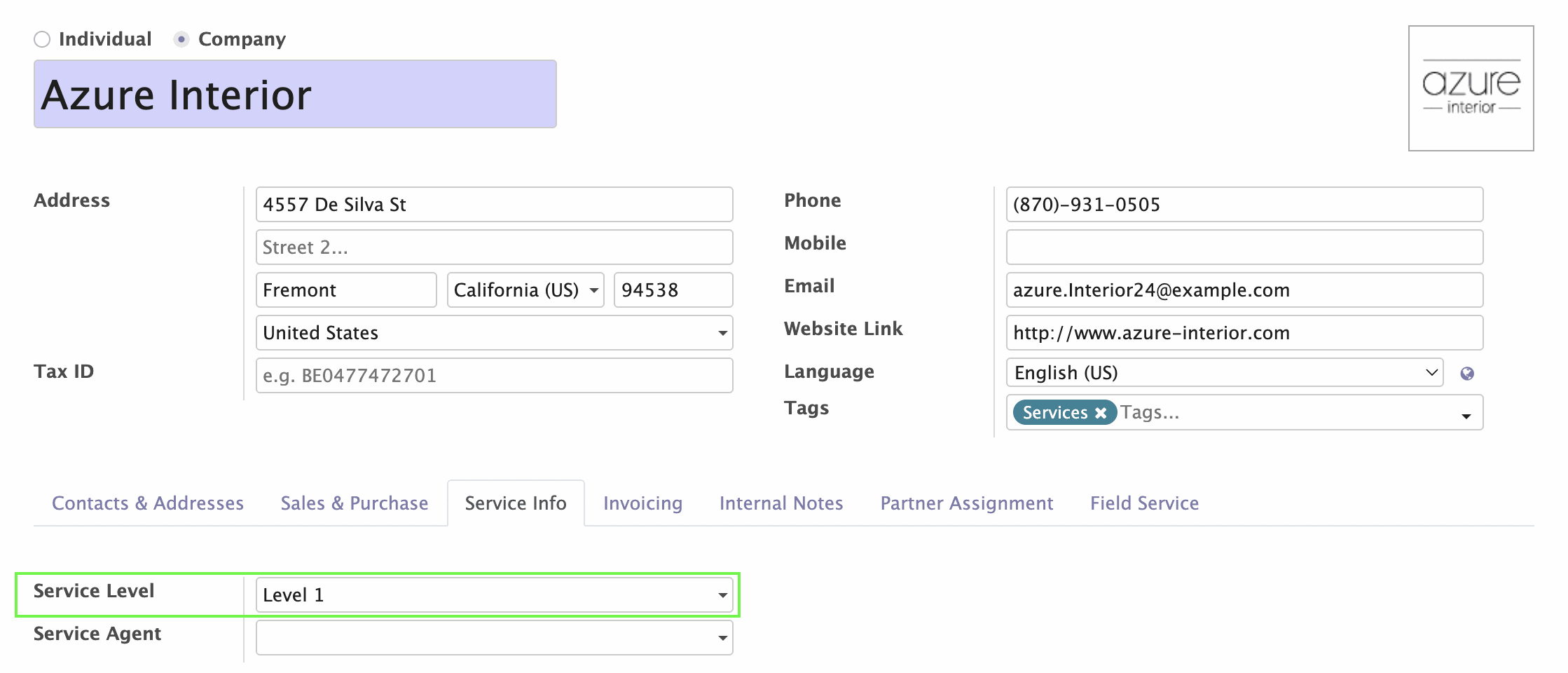 You can use Services and Service Levels in other Odoo apps with the help of integration modules, like Generic Request Service. This module allows you to use services in requests providing Service Desk system.