Generic Request (Conditional Actions) Module
Generic Request (Conditional Actions) is a module of the Generic Request application developed by the Center of Research & Development company. It allows you to make actions that are performed, conditional (actions that are performed when the request navigates between the stages).
For the module the following modules need to be installed:
Generic Condition
Generic Request (Conditions)
Generic Request (Actions)
---
After installing the Generic Request (Conditional Actions) module, the option to make the actions conditional is enabled by default. You can enable or disable this option in the settings.
Click Requests on the left dashboard menu.


Under the Configuration menu click Settings.

A page with the settings opens.
In the Automated Actions menu group, select or clear the Conditional Actions checkbox.
Click Save on the left at top.

---
Open the request types page. For this, under Configuration menu click Types.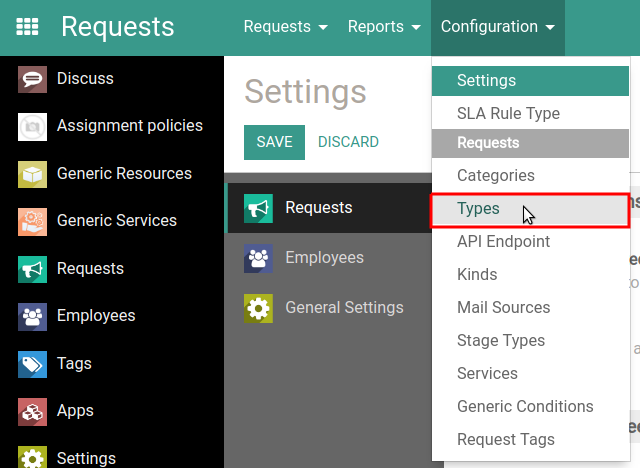 Select one of the type from the list or click Create to create a new one.

A form of the request type opens.
Click Routes on the right at top.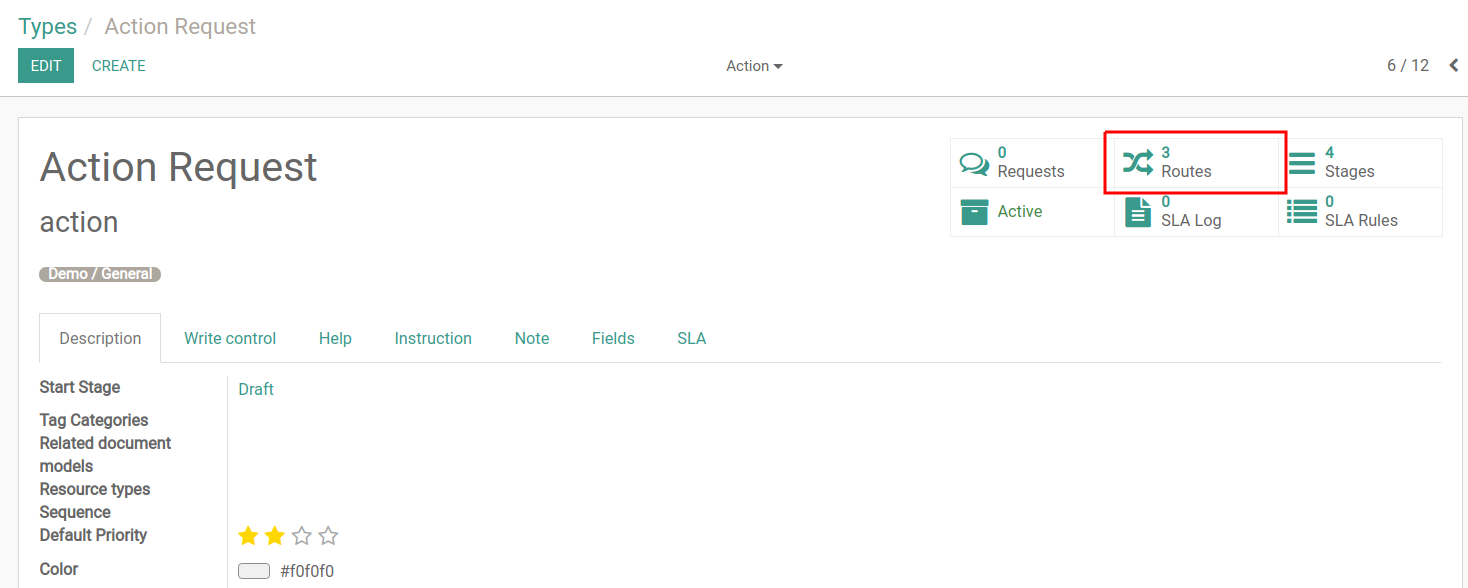 You will be redirected to the request routes page.
Click

to the right to go to the action page.
Or select one of the routes and then click Actions on upper right corner of the form.

The actions page opens. Select an action from the list or click Create to create a new one.

The form for creating a new action opens. Here, you can see the new Conditions field.

Click the drop-down menu next to the Conditions field and select the condition in which the intended action will take place. To see more options click Search More.... To create a new condition click Create and Edit....
Fill in the form and click Save on the left above the form.

For more information on conditions see the instruction to the module Generic Condition.