Generic Request Priority Module
Generic Request Priority is a module of the Generic Request application developed by the Center of Research & Development company. Now you can add priority to each request.
You can enable or disable the use of this module in the settings.
Click Requests on the left dashboard menu.



Under the Configuration menu click Settings.

The Settings page opens.

Scroll down to find the Prioritize Requests option and select or clear the checkbox.

Click Save on the left at top.
---
There are 5 types of priorities. The priority level is easy to determine by the number of stars above the request.

very low - 0 stars
low - 1 star
medium - 2 stars
high - 3 stars
critical - 4 stars
The priority level can be selected in the form of the request when creating a new request or editing an existing one. To do this, simply click on the star with the appropriate priority. Point on the star to get a tooltip.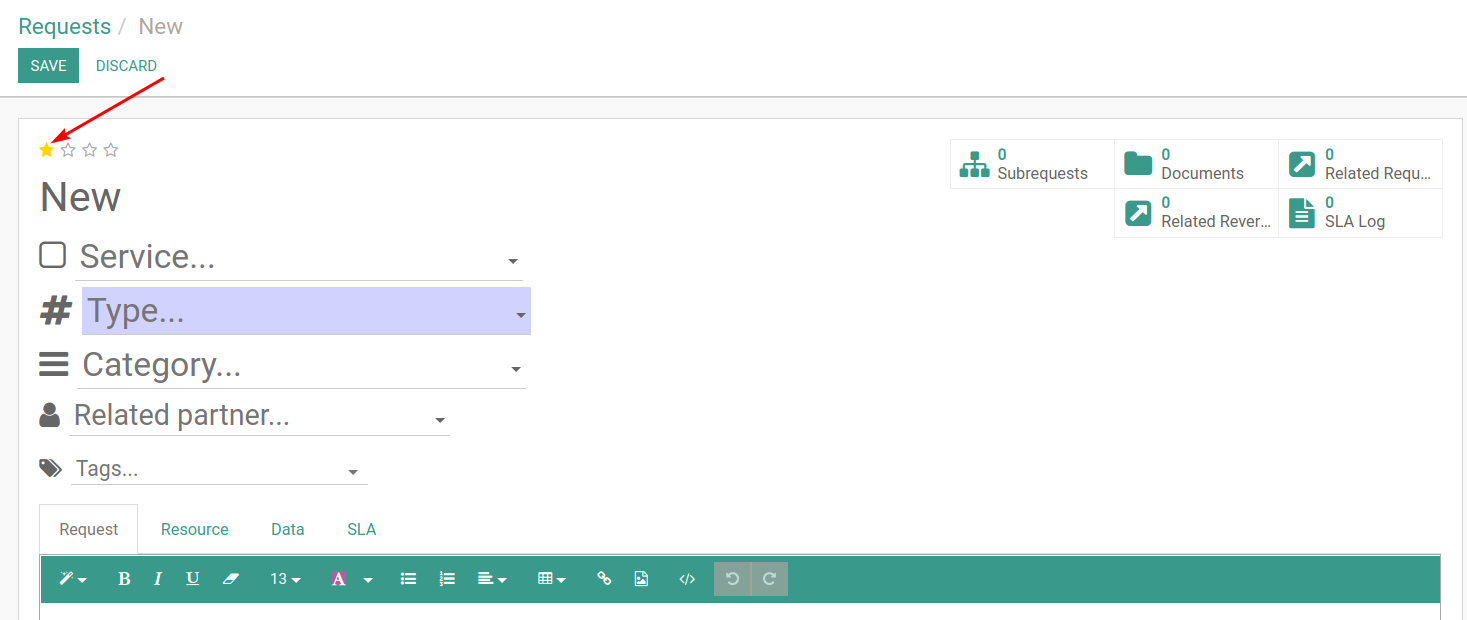 When creating a request type, you can choose the default priority for this type of request.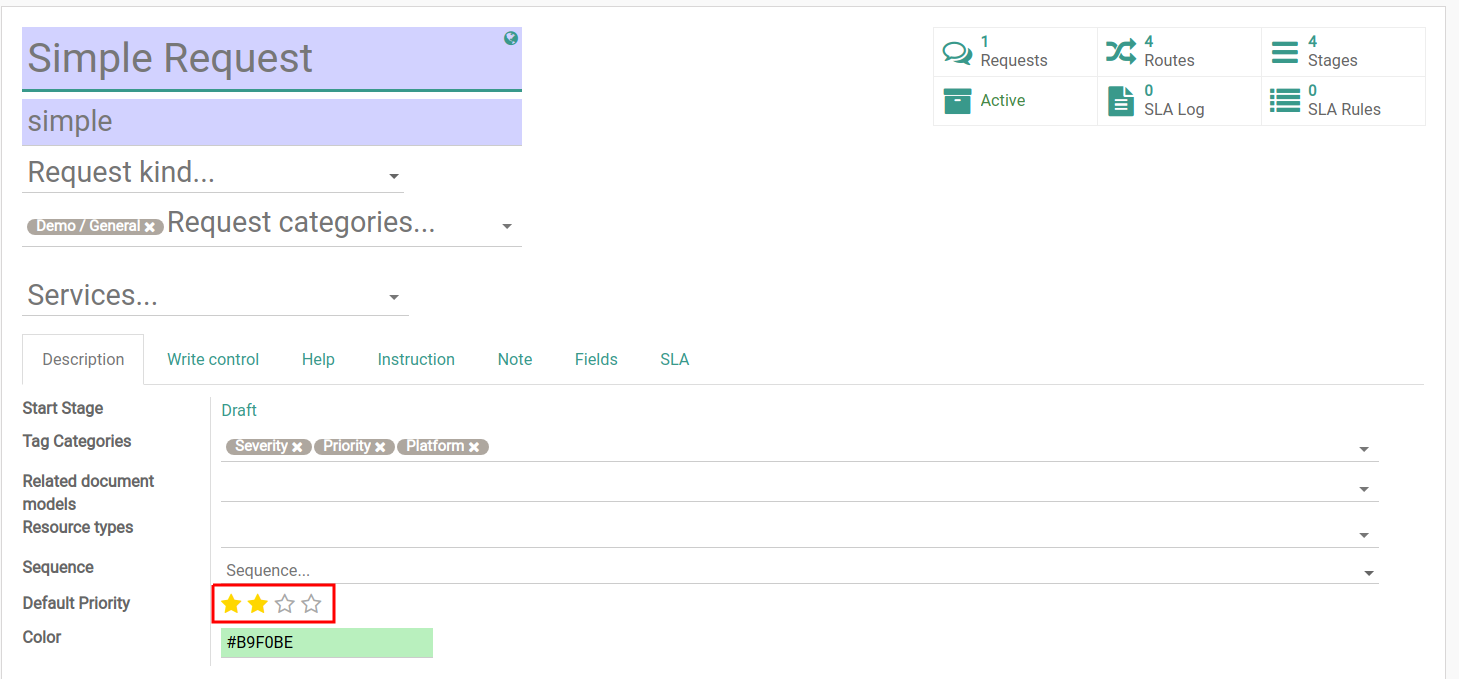 Now, on the requests page, each request will display its priority level. Here, you can change the priority by clicking the appropriate star.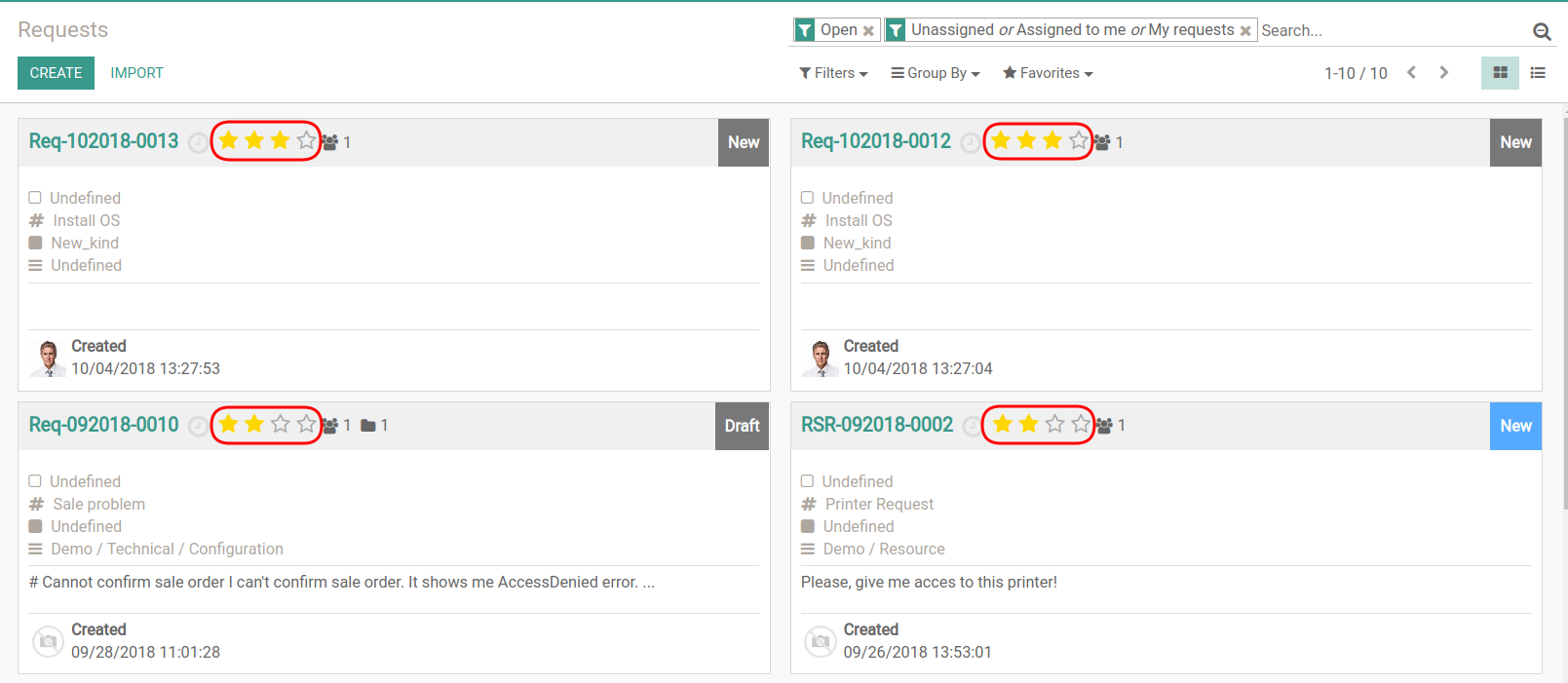 For more convenient work with queries, you can sort them by priority. Click the Group By drop-down menu under the search box and select Priority.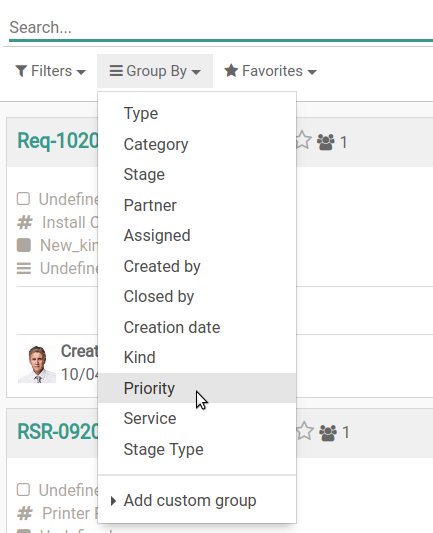 Now all requests are shown by the priority level.