Generic Request Reopen As Module
Generic Request Reopen As is a module of the Generic Request application developed by the Center of Research & Development company. It allows users to reopen closed requests with a new type of request.
---
You can enable or disable the use of this module in the settings. To do this, take the following steps:
Click Requests on the left dashboard menu.


Under the Configuration menu click Settings.

The Settings page opens.
Scroll down to find the Reopen Requests option and select or clear the checkbox.
Click Save on the left at top.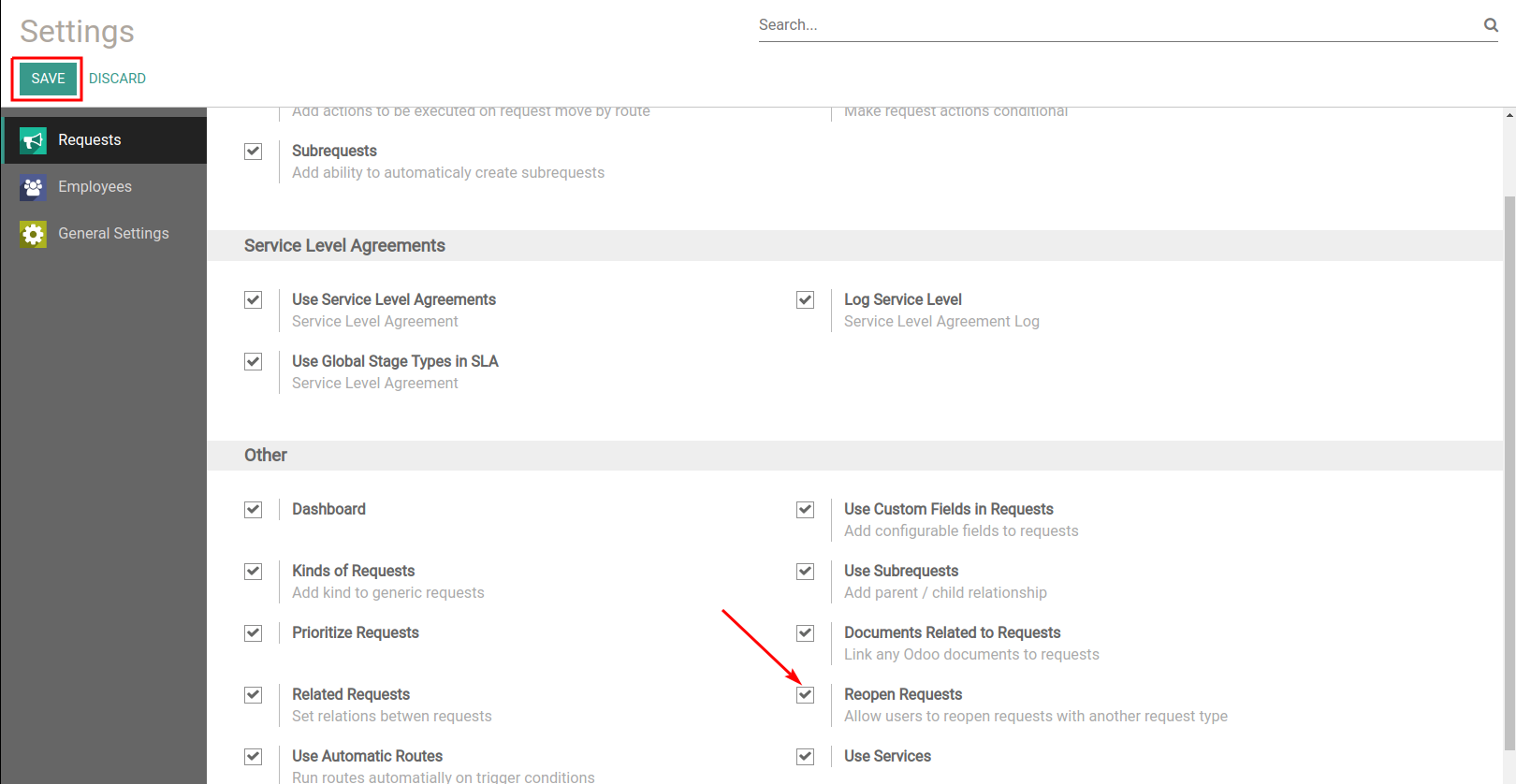 ---
Set up a route to reopen a request
In order to be able to reopen the request, you need to specify this option in the request route.
Go to the request types page. To do this click Configuration -> Types in the upper menu.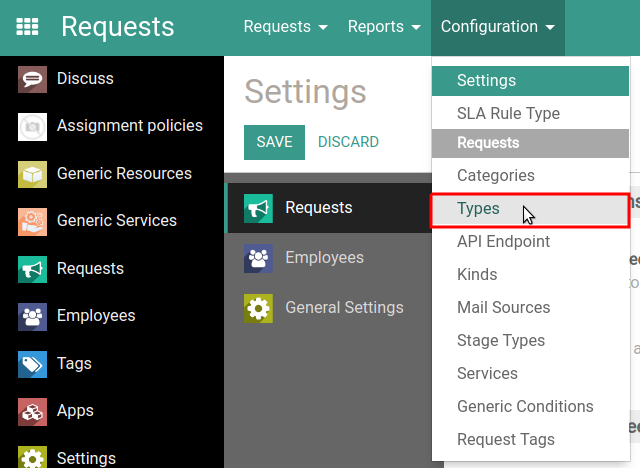 Select any type from the list or click Crate to create a new one.

On the request type form click the Routes button. The page of request routes opens.
Next, select or create a route, after which the request will be closed.

If the route leads to the closure of the request, a new Reopen request type field will appear in the route form. Click Edit on the left side above the form.

Click the drop-down menu next to the Reopen request type field and select from the list the request type of the reopened request. Click the Save button.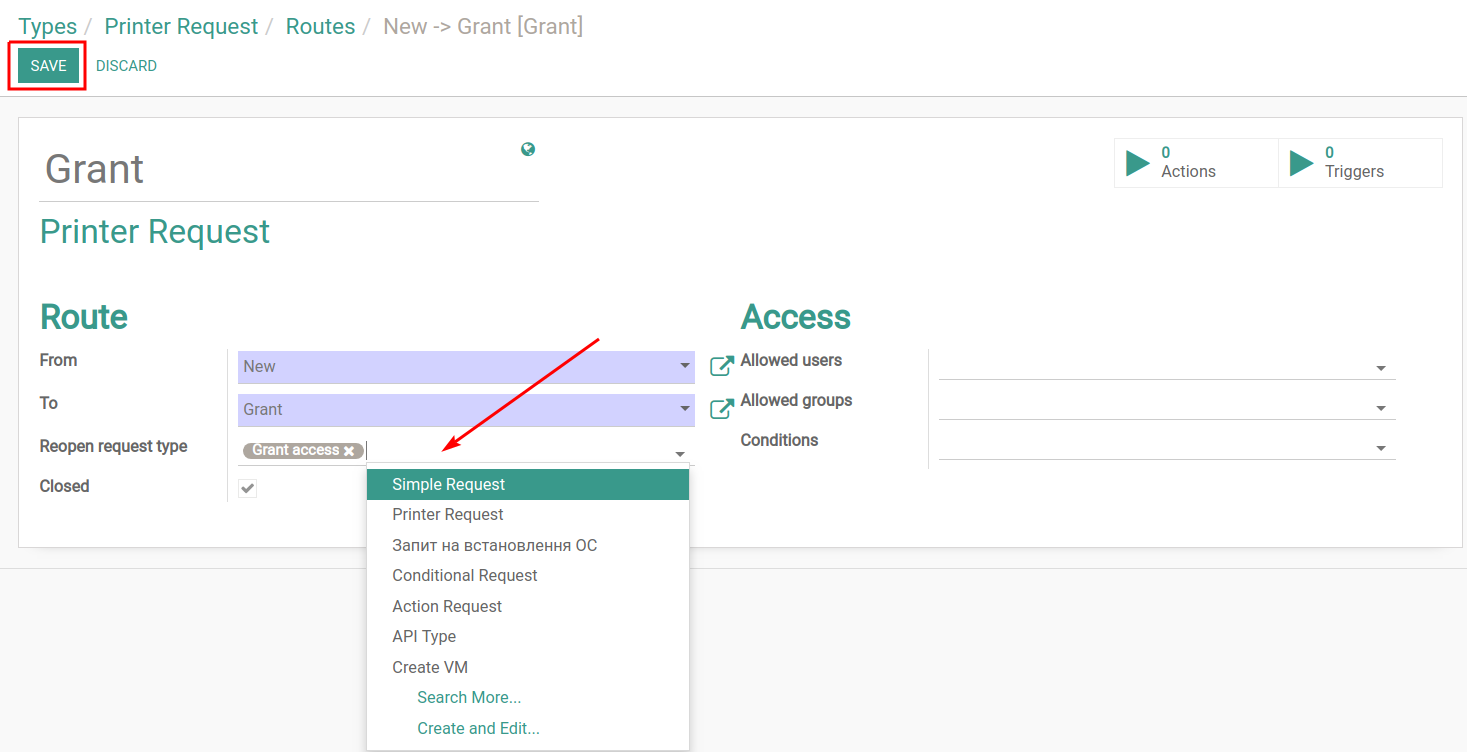 ---
Reopen the request with a new type
On the final stage you can close the request by clicking the Close button on the request page.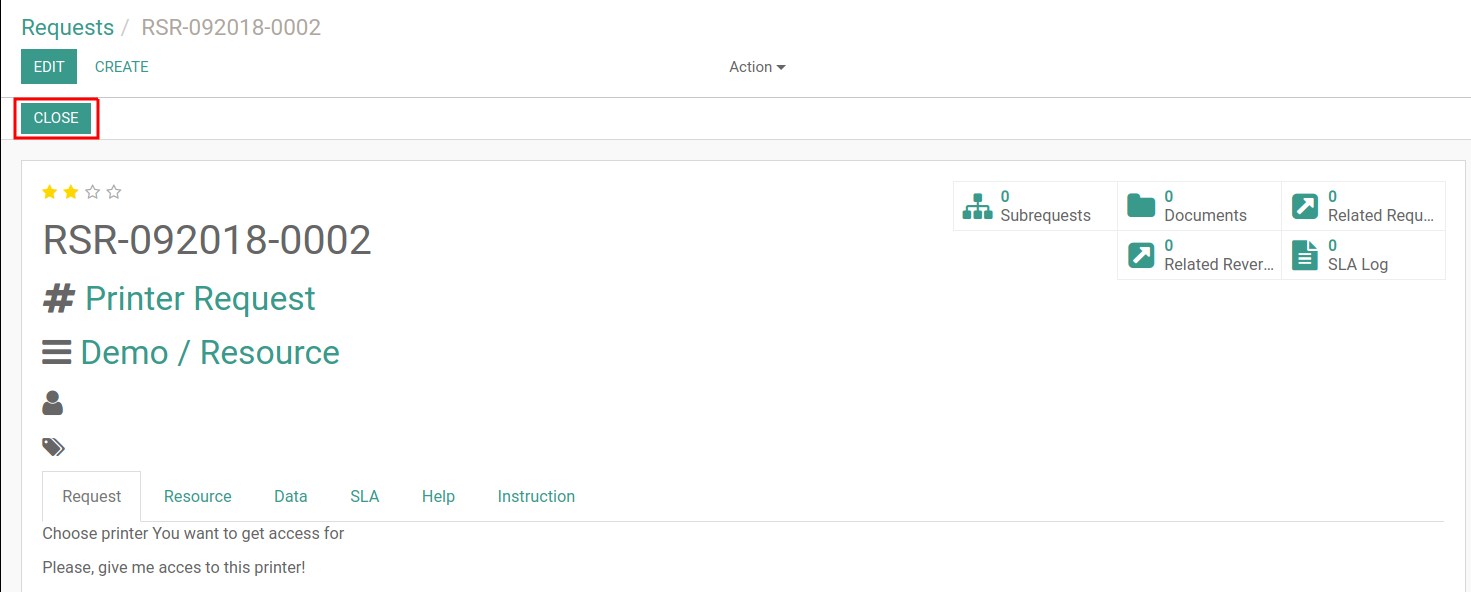 The request closing form will open.
Click the drop-down menu, highlighted in purple, and select the final stage where the request will go after closing.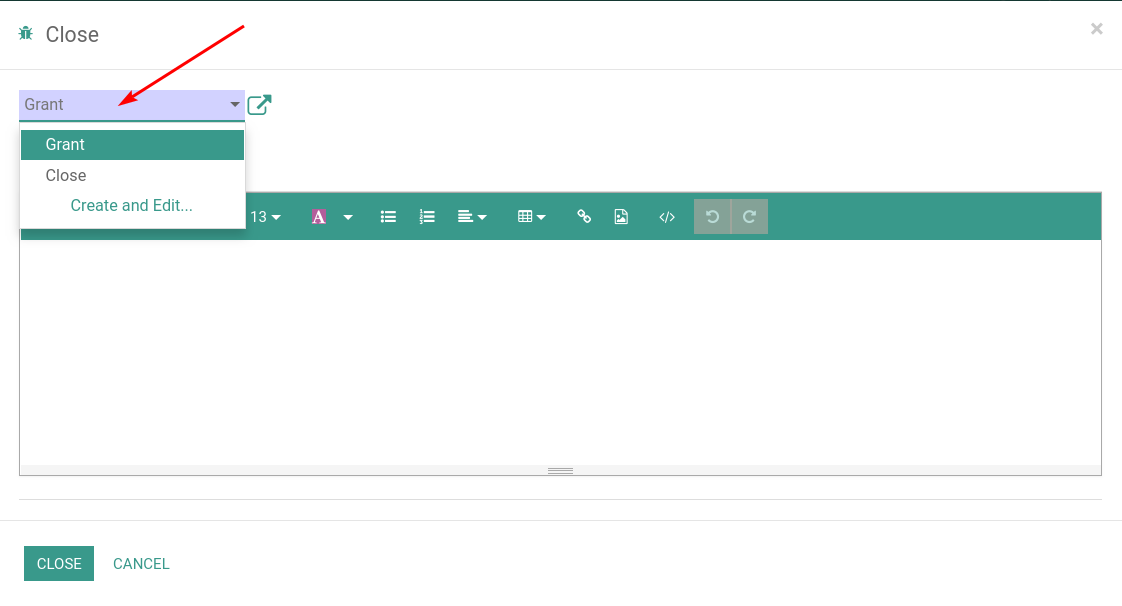 The form has a new tab Reopen as. Click the tab.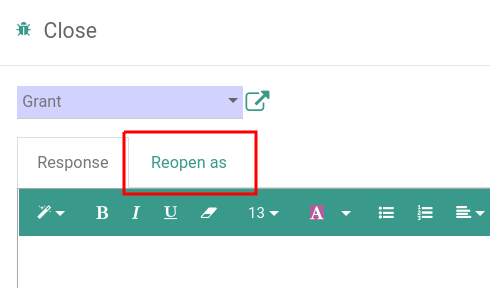 Next to the New type field click the drop-down menu and select the type of the reopened request. Only the types of requests specified in the route will be available here. In the New category field, specify a new category.
Click Close at the bottom of the form.
On the requests page, a new request will appear with the new type you selected. It will automatically be created as a subrequest of the previous request.
For more information about the subrequests read the Generic Request Parent instruction.