There are 15 steps to translate a particular Odoo module into the required language.
We have made the instruction how to provide this quickly.
This instruction can be used for any Odoo module including third-party modules, Odoo Community modules, Odoo Enterprise modules. 

We've completed the list using our Bureaucrat HelpDeskLite bundle as an example.
Bureaucrat bundles were created as a universal product for any service business.

Step 1.Go to Settings.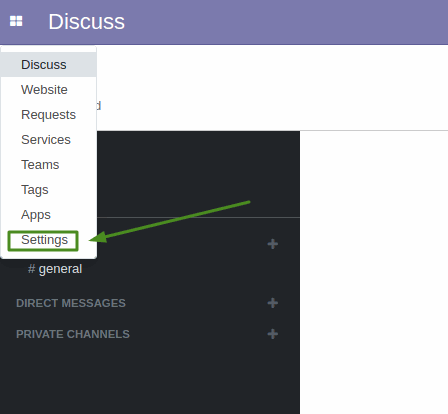 Step 2. Activate the developer mode.


Step 3. Select Export Translation.


Step 4. Setup Export. Select your language, file type – PO file and modules to which translations are required or leave the field blank to download translations for all installed modules.


Step 5. Download the PO file. Click on the link to download the PO file.


Step 6. Edit the downloaded file.Y
ou should edit it with a PO editor such as 
POEdit
, or your preferred text editor. Browse your downloaded file.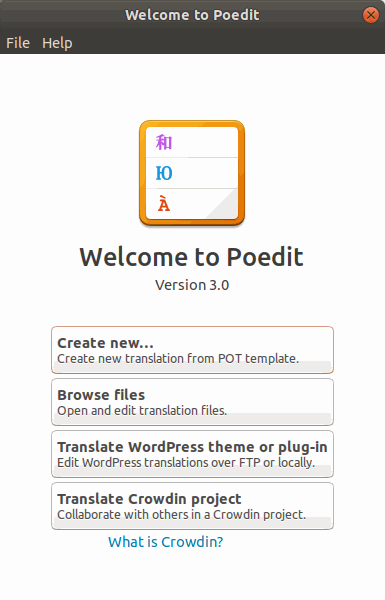 Step 7. Make changes to translation. Find the required term for translation and enter the correct translation into the translation field. After making all the nessesary changes save the file.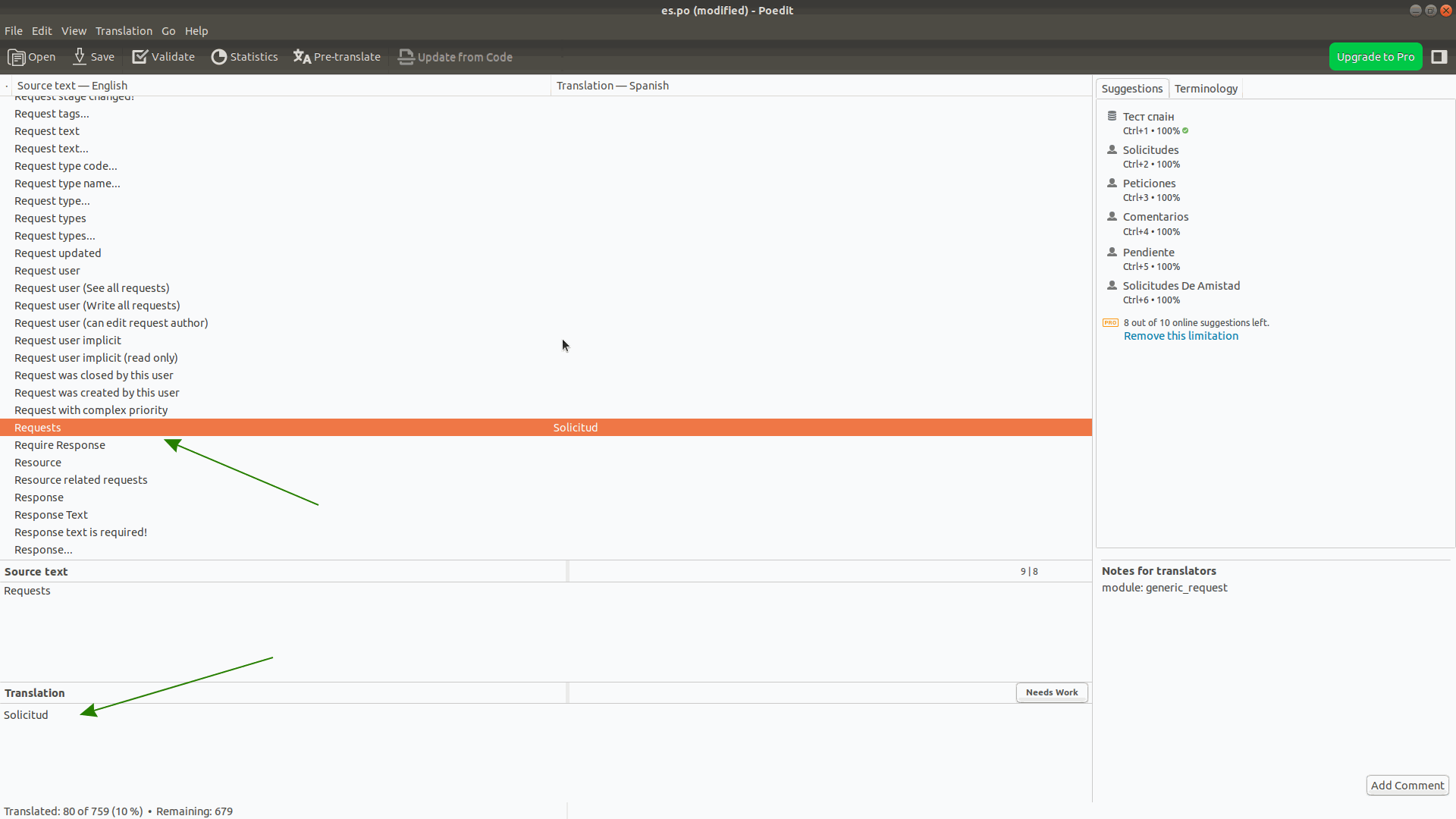 Step 8. Select Import Translation.


Step 9. Set import options and upload edited file.


Step 10. Import file.


Step 11. Select Languages.


Step 12. Click Update Terms.


Step 13. Load a Translation.

Step 14. Go to Preferences.

Step 15. Select your language.