In the category settings we can grant the right to view and edit the documents to a certain user or group of users.
In the visibility setting choose the visibility type for the category:
public - documentation that includes information about a product, service, or topic that helps customers find answers so they can solve problems on their own;

portal - the documentation is available for viewing by registered users of the portal after authorization.

internal - documentation visible only to employees so that they can find answers that will help them work more efficiently. 

restricted - the access to the documentation is only allowed to specific users.

In the Reader Group and User field you can specify the group of employees of an employee who will have the right ro read the articles in this category.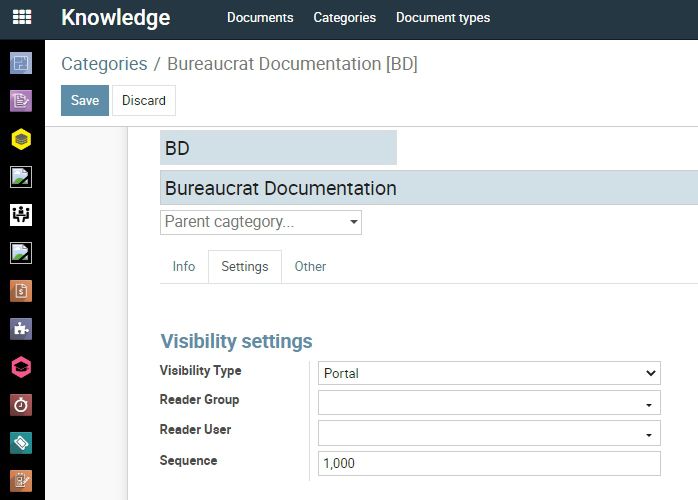 In the Editor groups section we can specify the group of users who are allowed to edit the contents of the knowledge base. Accordingly, in the Editor users section we can grant editing rights to certain users.

The author of a category or document will be entered in the  Owner users section in the Users field. The owner will have the rights to add, edit and delete the documents from the category.