The internal interface of Bureaucrut Helpdesk Light is designed for efficient management of a wide range of tasks within a company. Users can easily access all the functions and features by clicking the menu located at the top-right corner of the screen.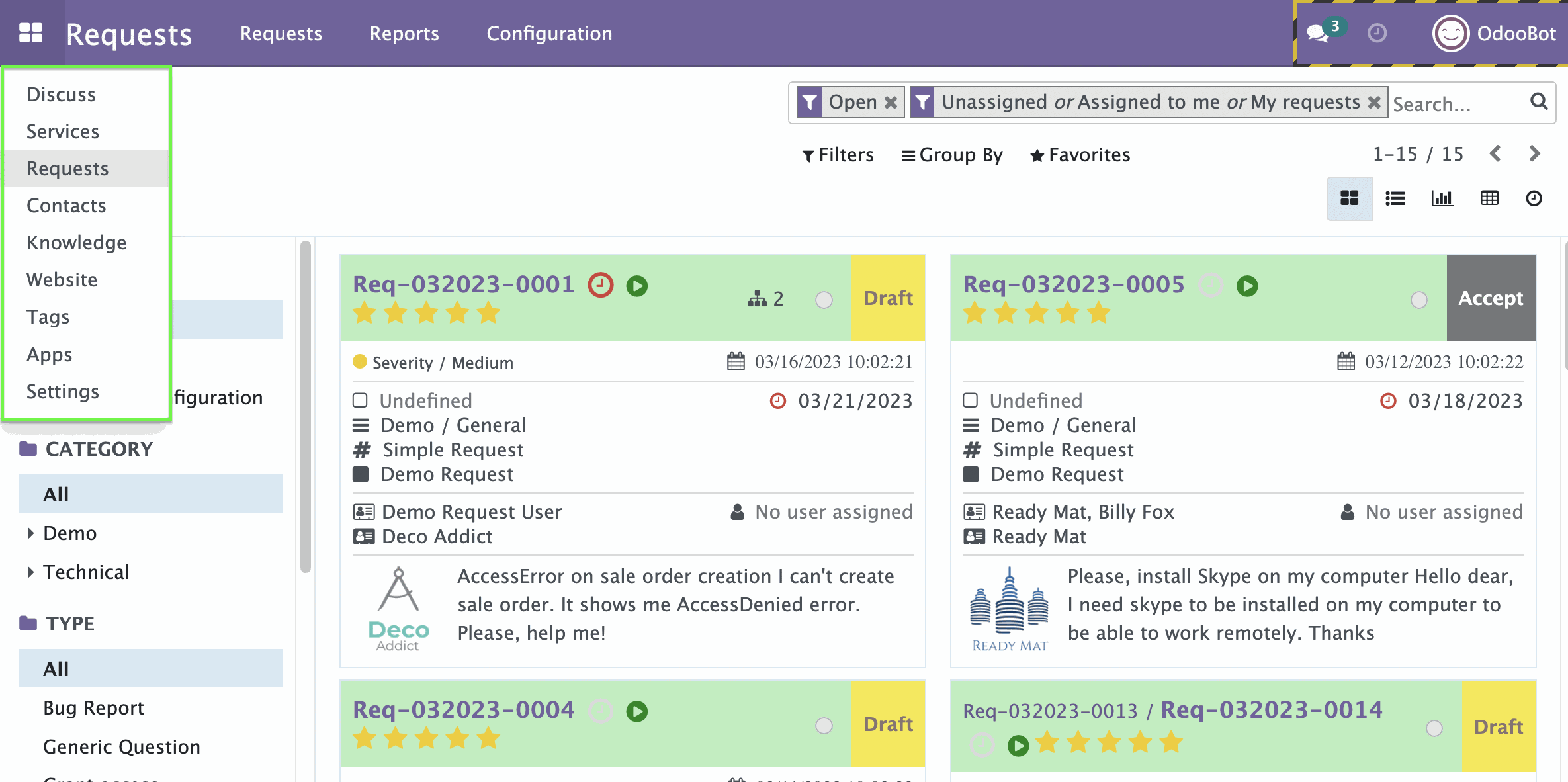 Discuss section 
The Discuss section is a versatile tool that enables employees to directly contact and message each other, create channels for specific topics or projects, and post announcements to the General chat.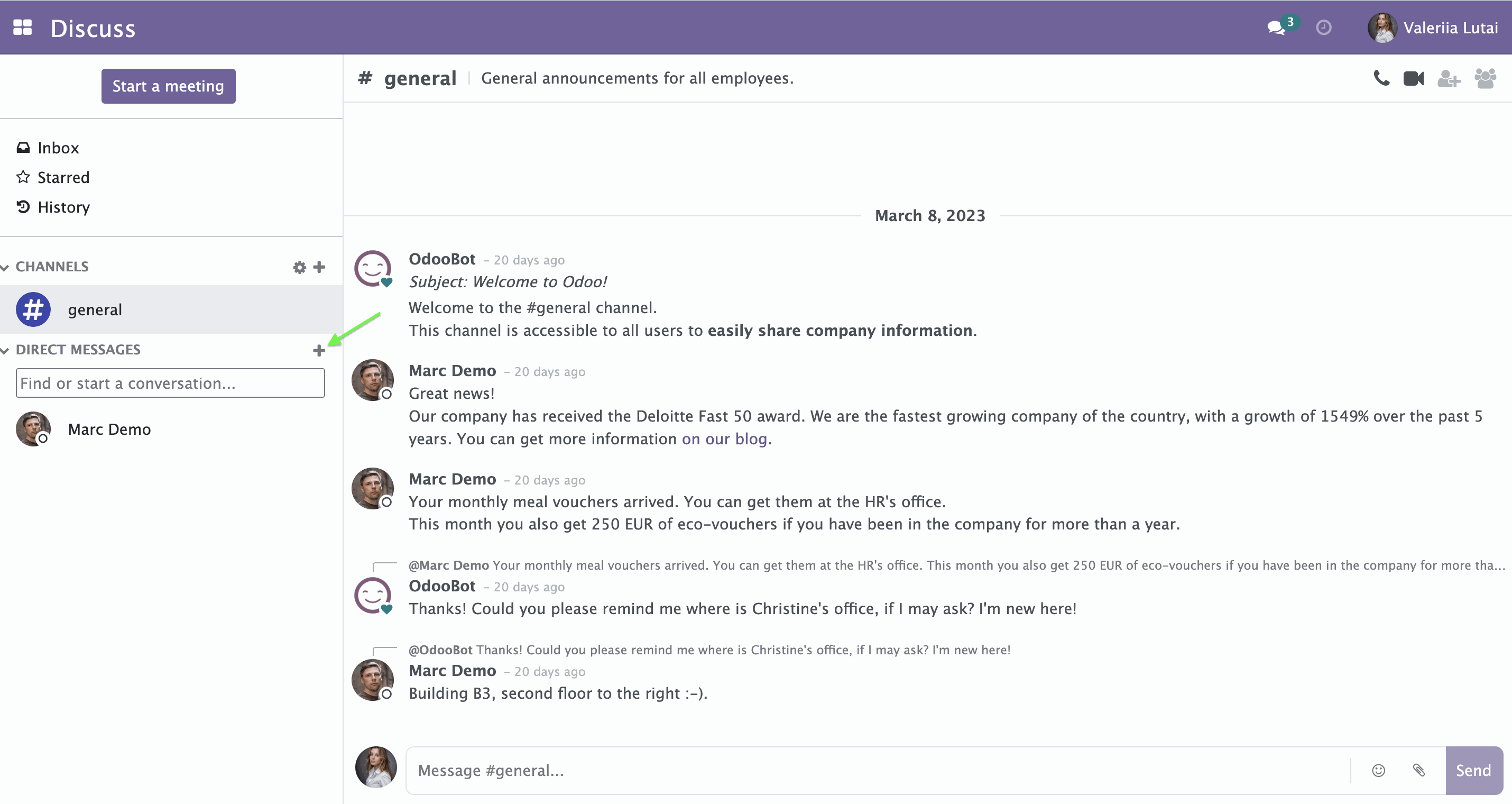 Services section
In the Service section users can manage the services of the company. This includes service creating and editing and  configuring service levels.



Request section 
The Request section enables users to create and manage requests of the company. The interface allows users viewing requests in either Kanban or list format.




The system offers flexible filters that allow users to easily sort their requests based on various criteria such as service, category, type, stage type, tags, or channels.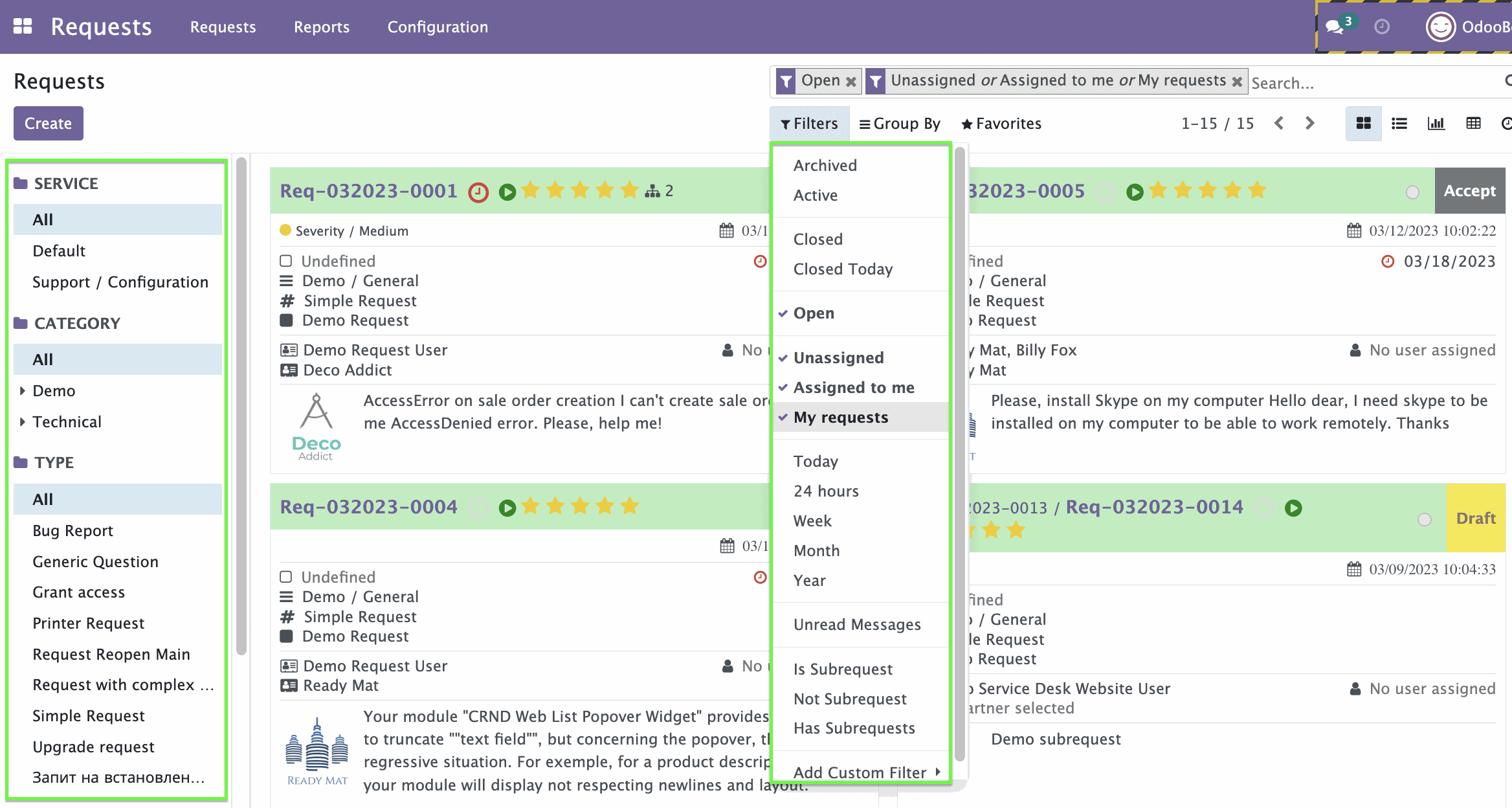 Users can also group their requests according to specific criteria, such as custom date, type, partner, assignee, author, and more.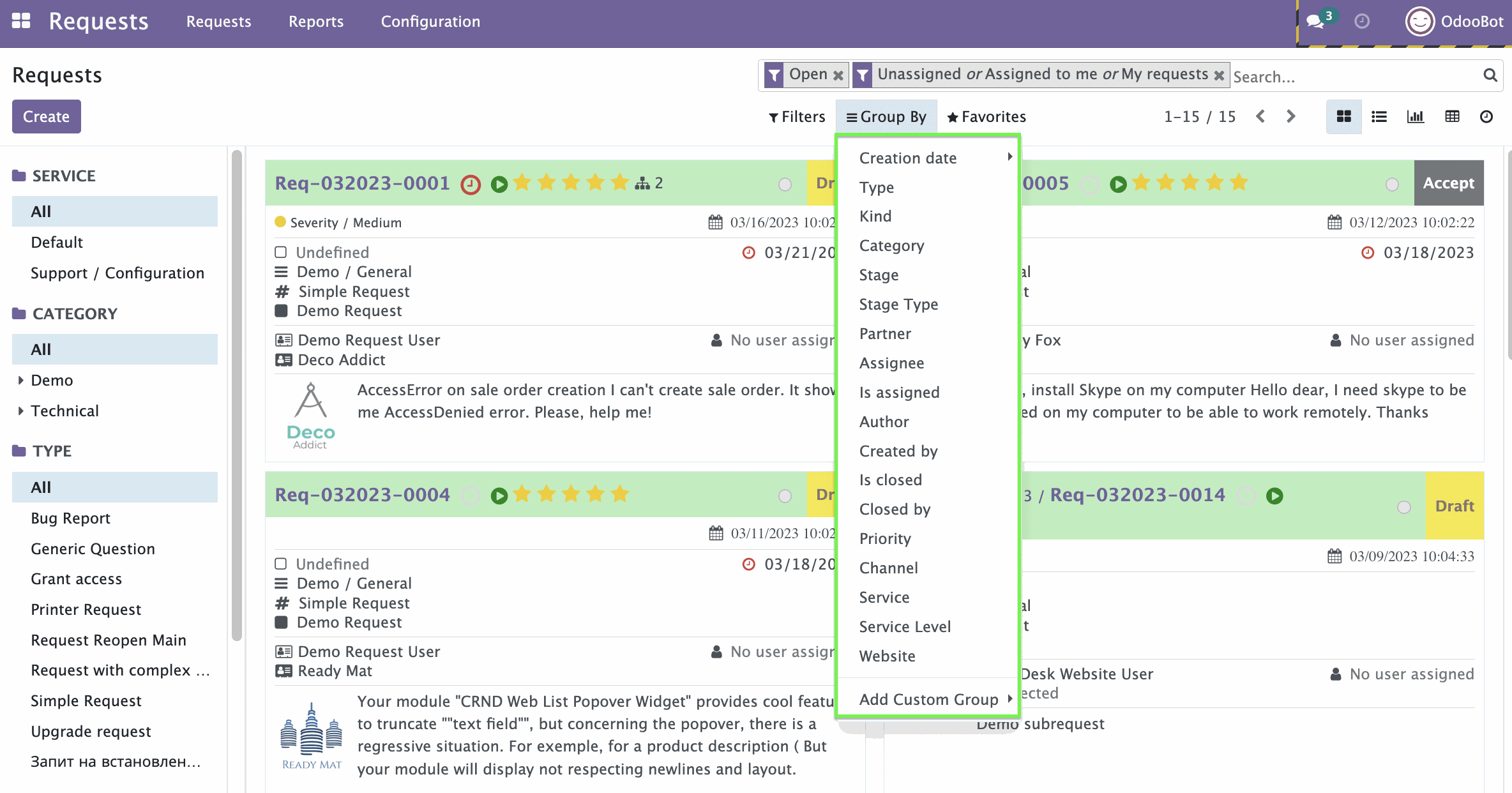 To access the request settings, services, categories, type, kinds, stage types, and other configuration options, simply navigate to the Configuration menu. The Configuration menu provides a centralized location for all of these options.

Contacts section

The Contacts section contains a comprehensive list of all the company's partners and their contact information.



The knowledge section allows users to create, edit  and manage a knowledge base of articles of different document types. This section provides users with the ability to search for articles using various filters located in the left panel, as well as group articles according to specific criteria.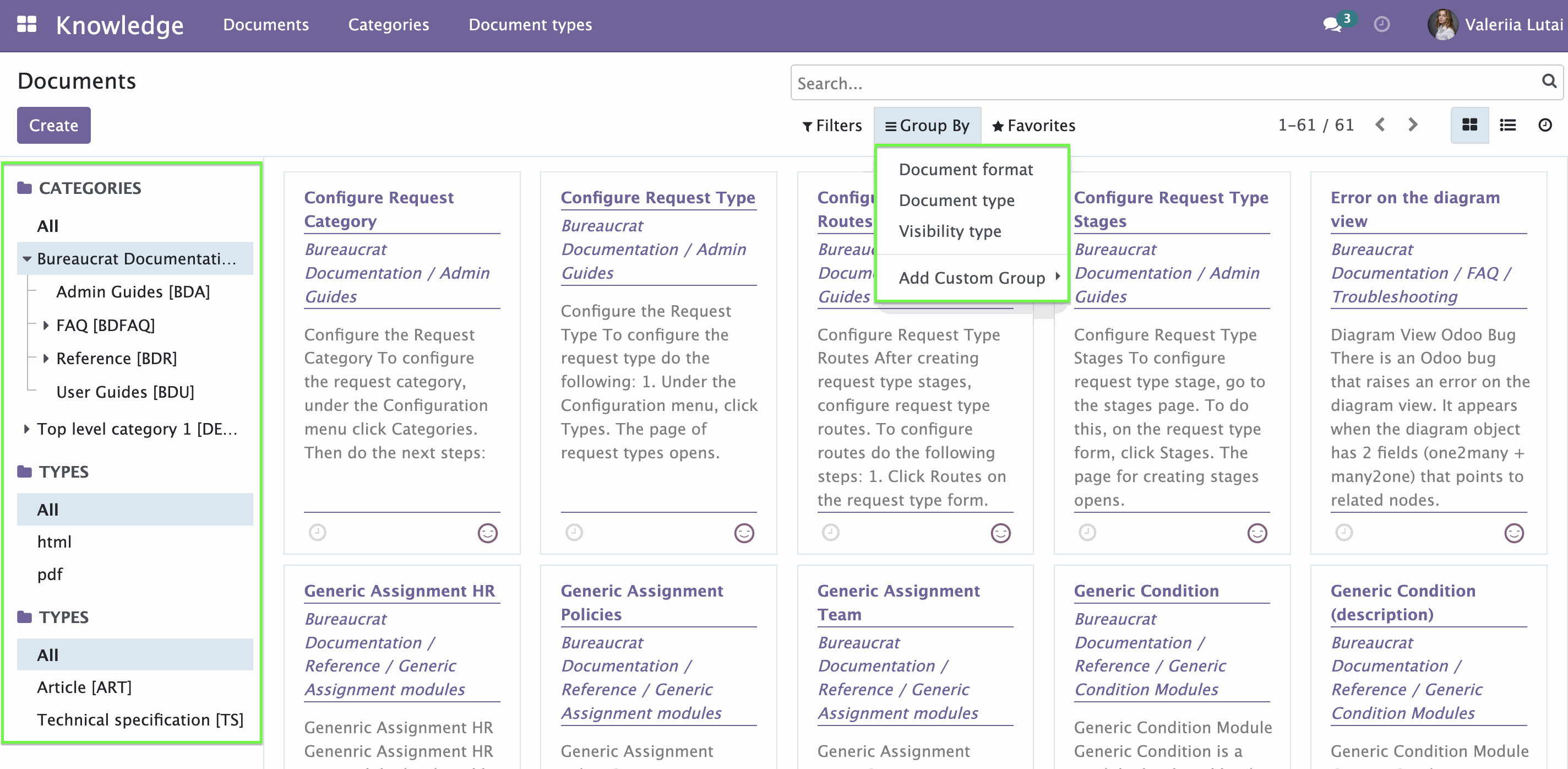 Website section

The website section of the Bureaucrat Helpdesk Light interface enables users to manage the public-facing website of the organization. This section allows users to update and edit the website's content, add new pages, and make changes to the design and layout of the site.



Apps section

The Apps section provides access to a range of applications that are available for use by the company and its employees.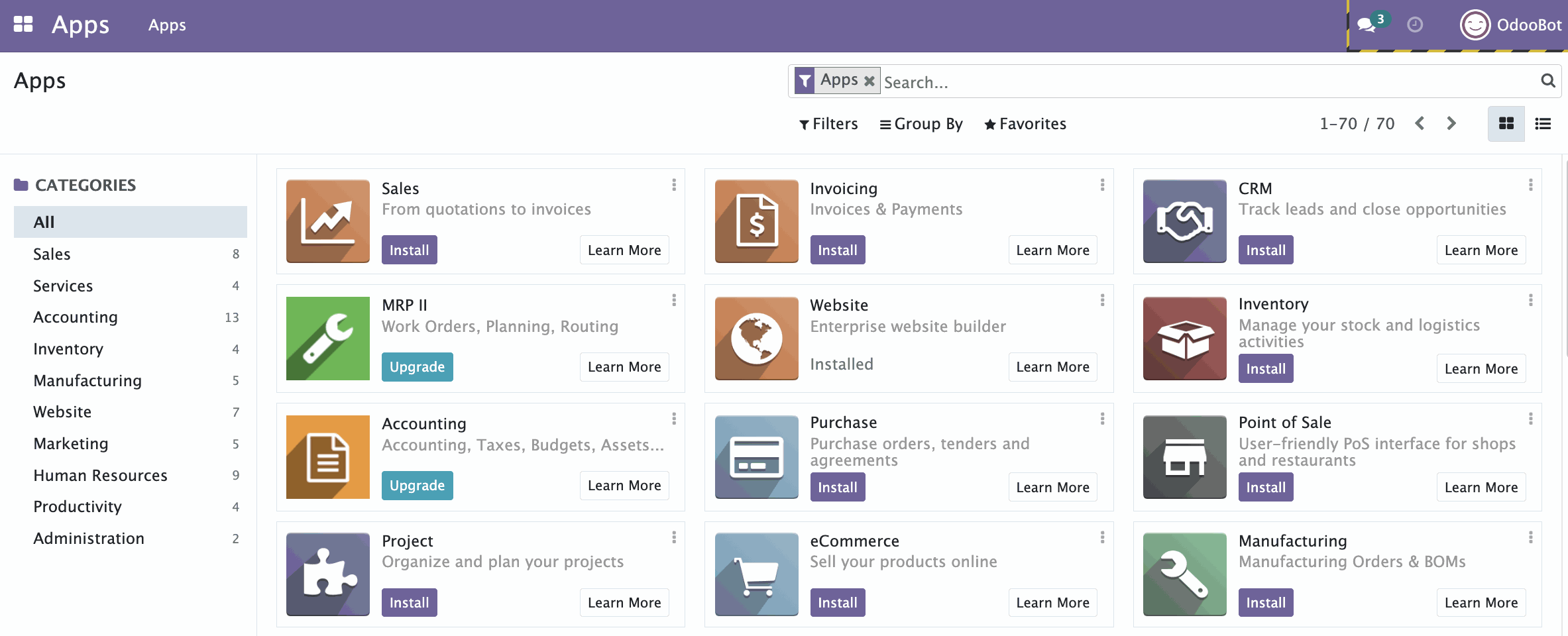 Setting section

The Setting section enables users to customize and configure a range of settings, including general settings, request, website and service settings.