Professional Managed Odoo Hosting
Host... Manage... Deploy... any Odoo you need in a few clicks
Fast and Easy Odoo Start
Seconds to start and manage any Odoo Database
Create Odoo Instance in 50 sec
One click and just wait less than 1 minutes
Create Odoo Database in 5 sec
One click and even no need to wait

Link Domain Name in 10 sec
Double click an icon to replace it with one of your choice.

Without Technical Qualification
All configurations are in one user-friendly application
No Need In System Administrator
No need to wait for anyone, now you can install odoo faster than your system administrator
Manage Servers, Databases, Addons in a Few Mouse Clicks
Everything in one place

Deploy Configurations of Any Complexity
Very difficult? No, very simple!

We offer you a professional Odoo hosting service. Our hosting is an all-in-one system that combines infrastructure management (IaaS), platform management (PaaS), software management (SaaS) and DevOps to provide you a well tuned, fast and automated way to start, deploy, use and manage Odoo with any required addons and configurations. Check out the features of our hosting solution
With our hosting service, you can use your own IT infrastructure - we will provide you with a tool to manage Odoo on your servers. Or you can easily use ours. You will be able to manage all your Odoo infrastructure from your computer.
For those who are involved in Odoo integration and implementation, we offer the most handy tool to rapidly start and deploy new Odoo databases with different configurations and ability to make changes on the fly.
For developers, we offer an ability to make a high-quality products by integrating the CI/CD development principles in your production cycle with automated deployment of new builds for testing and review.
For those who want to sell Odoo as a cloud service, we offer a platform with an ability to quickly create and configure databases, create and publish database templates, provide a self-service portal for customers to use your SaaS.
Create New Odoo Instances Quickly and Easily
Click Create, click Initialize - Odoo server is ready.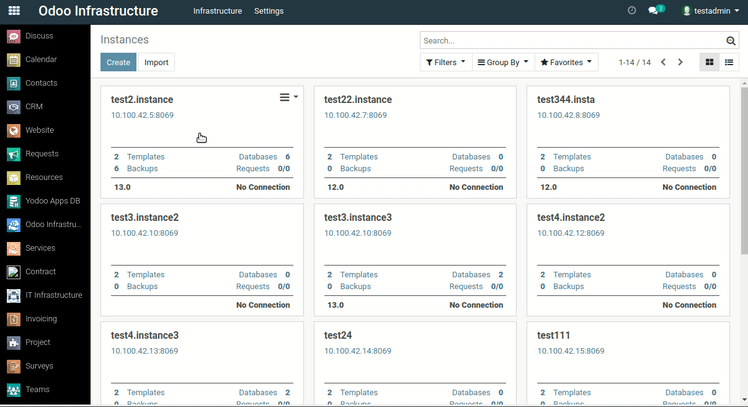 Easily Manage Odoo Instance form One Page
Start, stop instance, increase disc space, add workers, take a server snapshot, roll back, protect from removing, remove instance - all main controls are in one page within a click.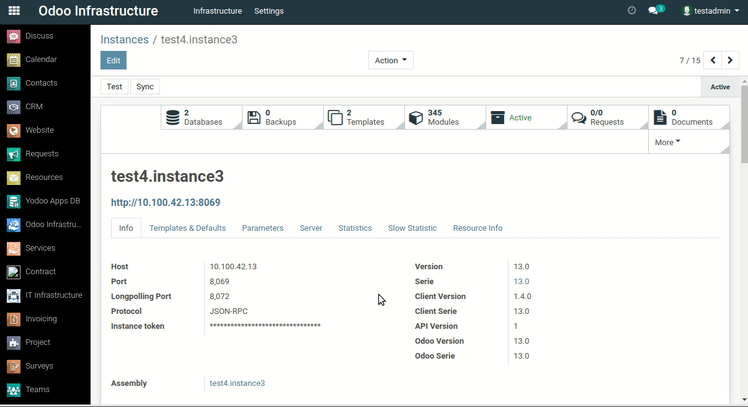 Advanced Server Statistics
Monitor detailed realtime hardware and software statistic of the instance to manage your resources.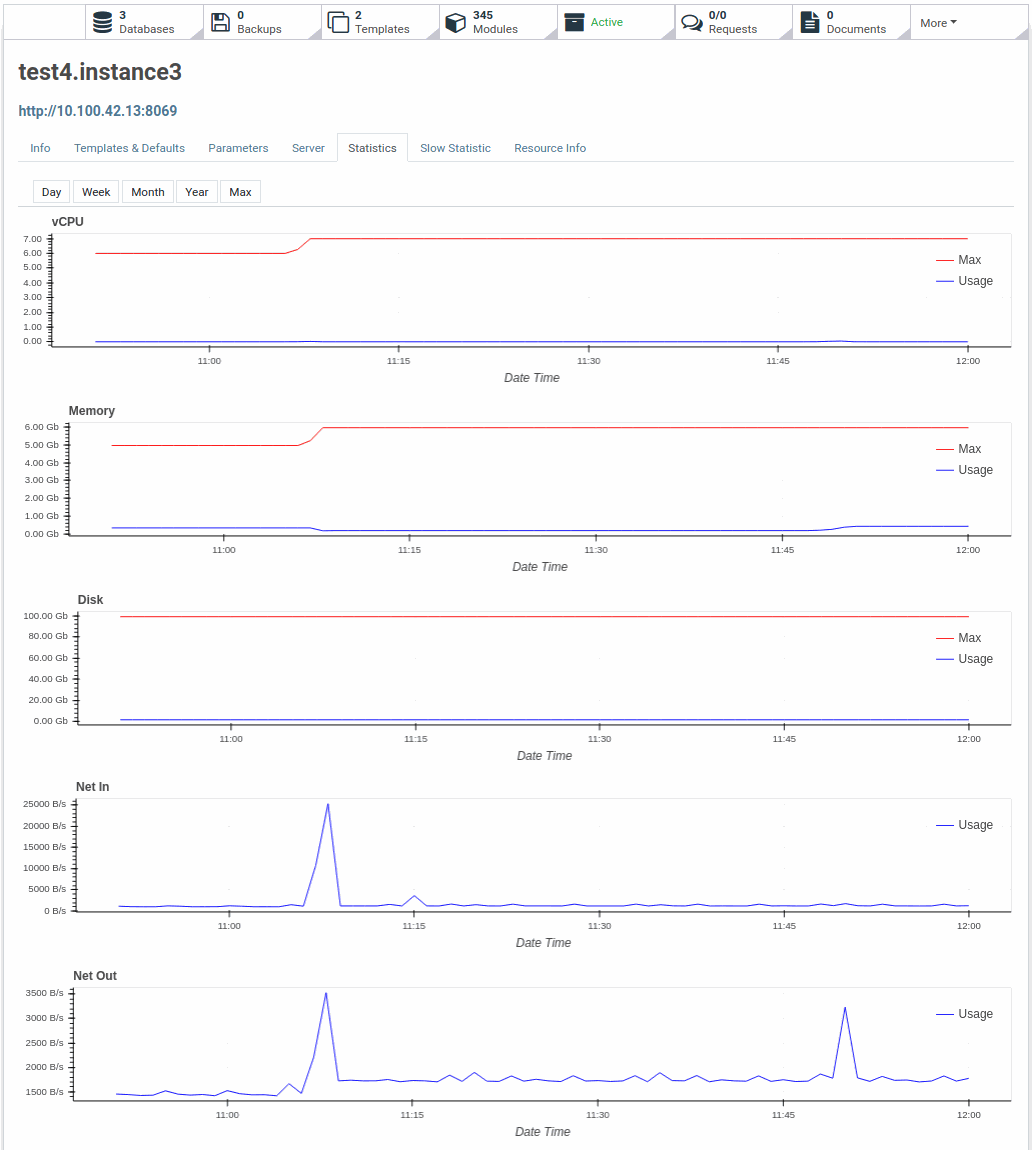 Set Up Default Parameters
Configure default name and url templates for databases of the instance, set up default backup policy.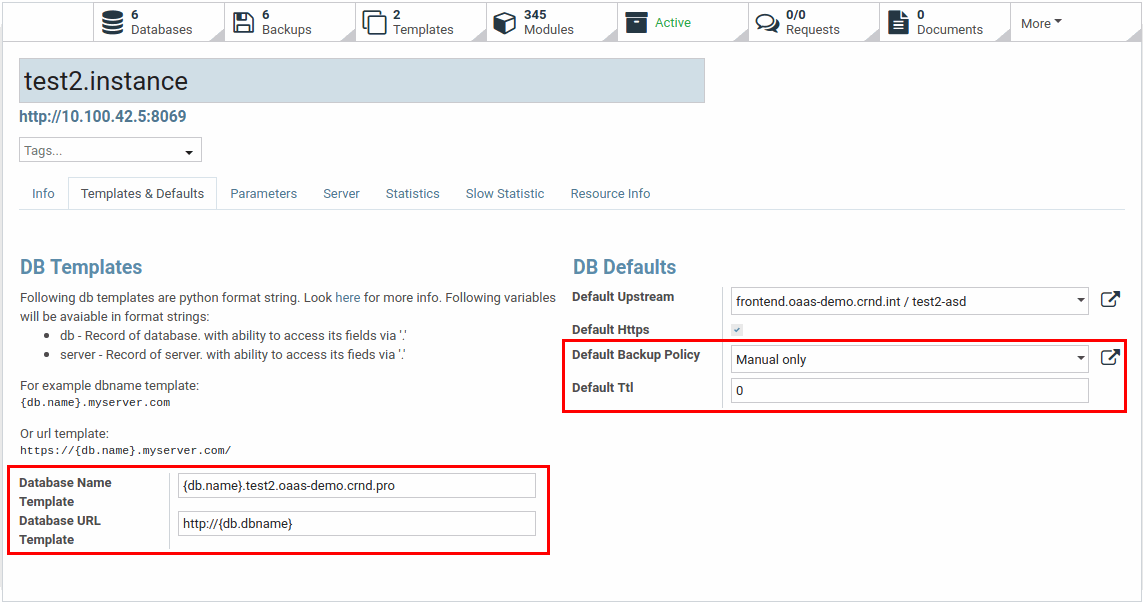 Track and Manage Instance's Databases, Backups, Templates, Addons
Click the desired menu to view and manage instance's databases, DB templates, DB backups. Open Modules to view all available modules on the instance. Click on the module to see the detailed info about author, version, license, databases where it is installed, and more.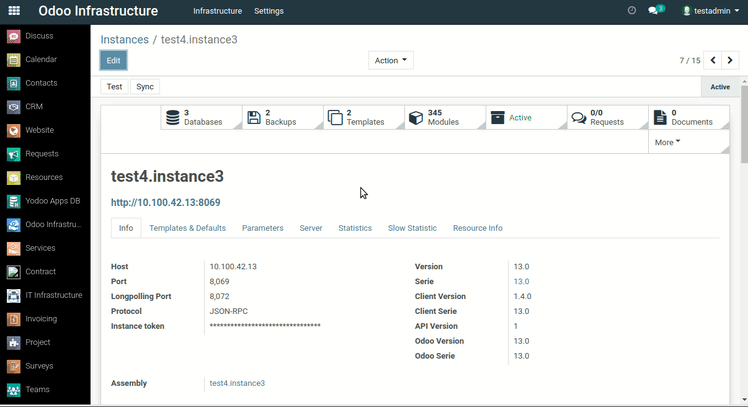 Create New Databases in Seconds
Just a few clicks to create a new database.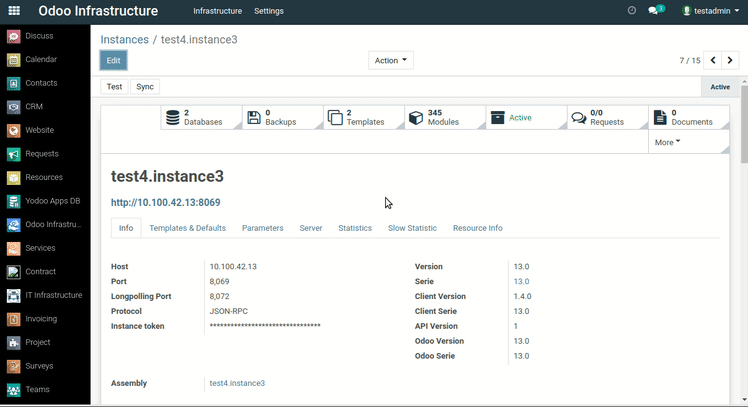 Enter Database as Administrator
One click and you enter the database with admin rights for configuration.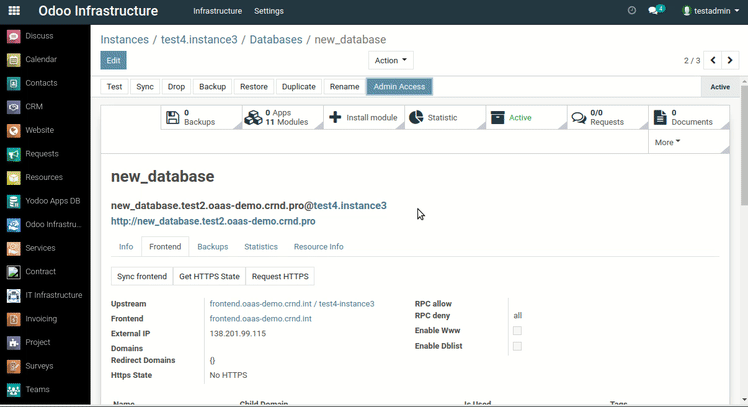 Install Addons from Client Interface
Install addons directly from the database management page. Click Install Module, select the required addons from the list - done!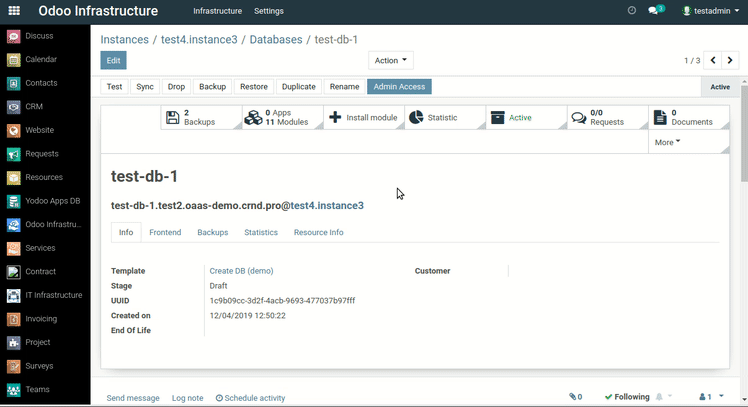 Easily Manage Databases
Backup, restore, duplicate, rename, drop databases. All database management is in one page.
Create Custom Backup Policies
Configure backup policies with your own backup rules.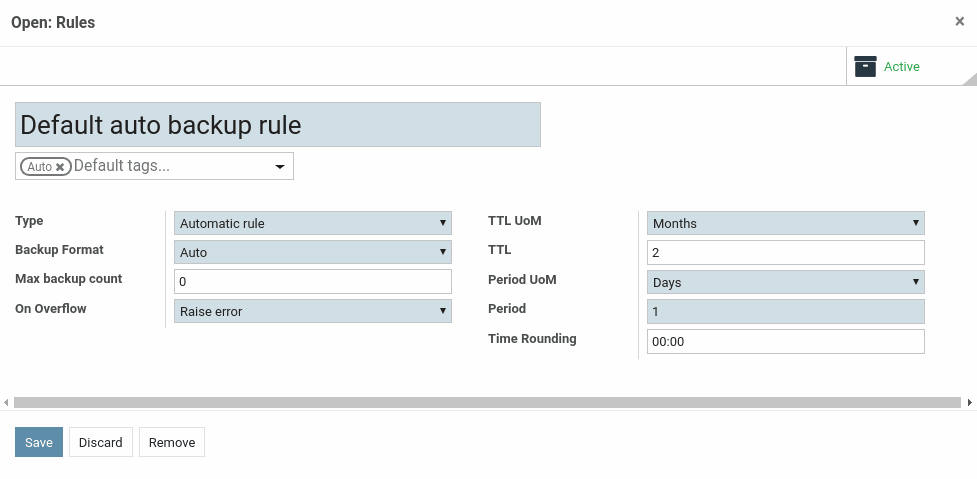 Configure Database Backups
Select the required backup policies for each database.

Advanced Database Statistics
Review statistic for each database, including file storage, users, apps, last login, and more.

Quickly Create Database Templates for Your SaaS
Templates can be quickly created by duplicating one of the pre-configured databases. Publish the template to immediately make it available for customers on the portal.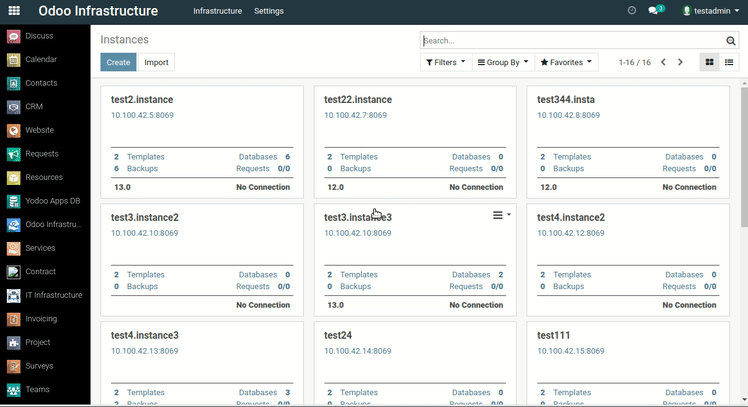 Self-Service Portal for Your SaaS Users
Users will be able to create databases from your templates and manage them from their personal cabinet.