Classic Odoo
Transforms Time into Money


Implementation of Odoo modules according your needs
Development of Odoo modules as business

Infrustructure and users' support

Yodoo Cockpit
Turns Experience into Success


New Business Models - Your Own SaaS

New Products for industry solution market

New Successful User Story - Take a diffrent look at your business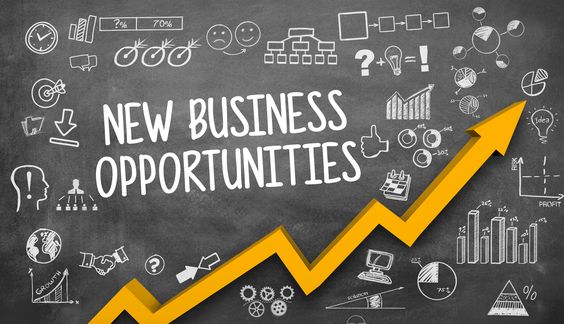 Yodoo is a way to look at your business differently
Yodoo Services optimizes business processes to save time and money and allows your company to become more flexible to create new business models to be successful on the market.

It's fast, safe and cheap
Yodoo Cockpit simplifies all the routine Odoo administration and everything related to it. There is no need for the system administrator to deploy a new server or install any required module.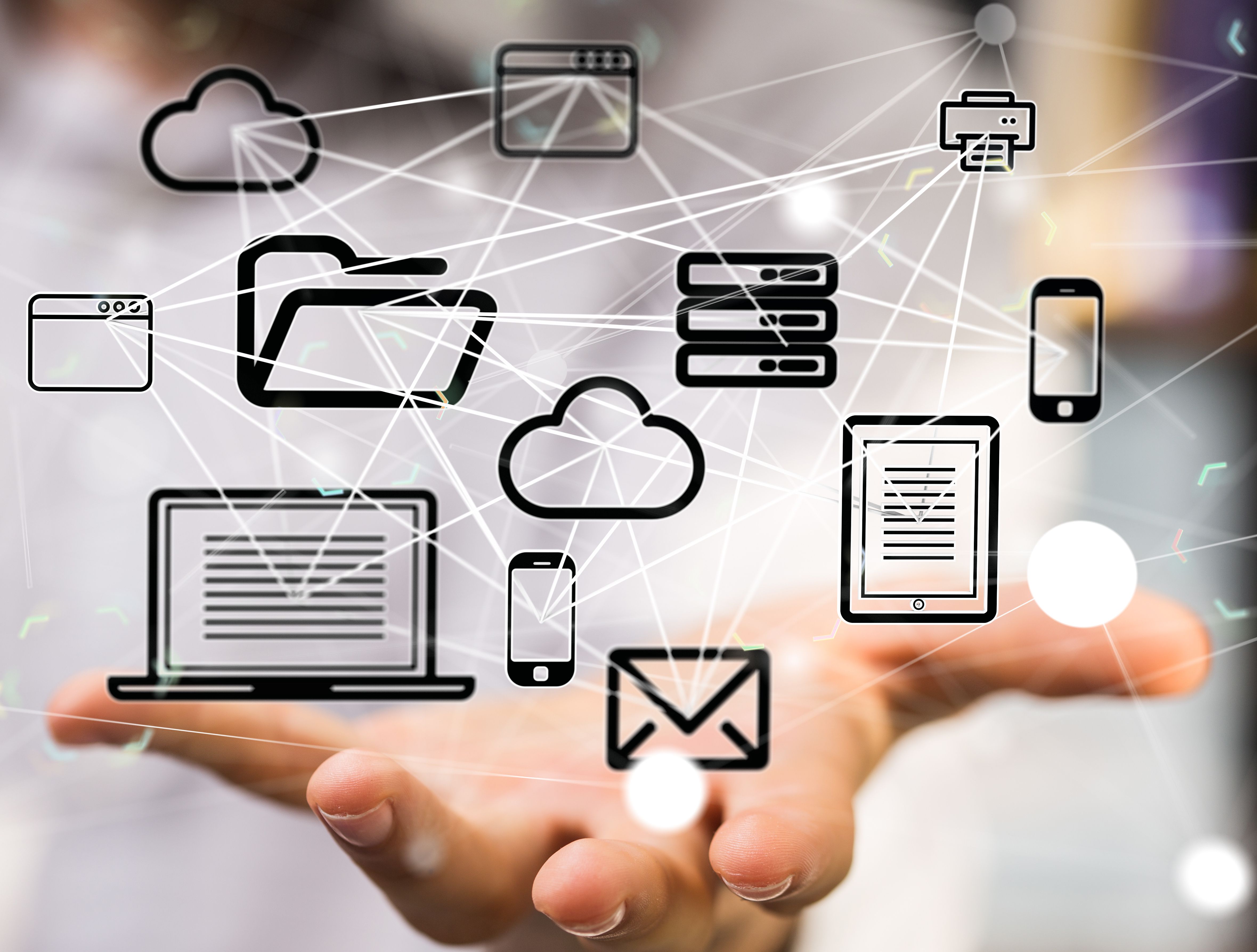 Yodoo Cockpit is for:
Users
Reduced hosting prices for your Odoo account
More flexibility
No needs to maintain your DevOps team
Easy Odoo modules management
Several contractors' access
Business Developers (sellers)
Your own Local Odoo SaaS based on both EE and CE versions
Your clients receive: localization, translations, document templates and report forms, documentation
Integration with local delivery operators, local banks and payment systems
Customer portal ( Templates market, Billing , Service Desk )
Placing servers (instances / bases) at the local data centers (relevant for some jurisdictions)
Product Developers
Сonvertion of your functional modules into your SaaS industry product
Quick deployment of test and demo environments

Transferring customers from a one-time purchase to a subscription
Ease of updates and migrations
Сustomer feedback system

Implementers and Іntegrators
Simplification all routine operations for administering Odoo (backup, updates, admin access)

Quick deployment of test, demo and production instance

Management and Сontrol of multiple databases, repositories, users
Optimization of hosting resources

The ability to move from a project to a service business model
Order a demo and trial Yodoo Cockpit


Yodoo Service Advantages


Complete management allows to create, drop, start, stop, restart, configure, do snapshots and rollback to snapshot of Odoo instances
Complete management of Odoo databases allows to create, drop, rename, copy database, do backup (scheduled or manual) and restore database from backup, install or remove addons, gather statistics
Management of solutions and templates allows to create database templates and publishe them on website, thus allowing your clients to create (by themselves) databases with preinstalled and preconfigured set of addons
Frontend management allows to bind domains to databases, manage SSL certificates, redirects and run Odoo databases in multisite mode (single database serves multiple websites with different domain names)
Addons management allows to take control over all modules in use: create assemblies of addons for each Odoo instances, easily update instances and databases, avoid update failures caused by partial update of addons, and much more
Customer portal provides the way for your clients to manage their databases: create, backup, drop, restore database and login to database as administrator
Service Desk is integrated into ITSM solution to support your clients


More about technical things of Yodoo Cockpit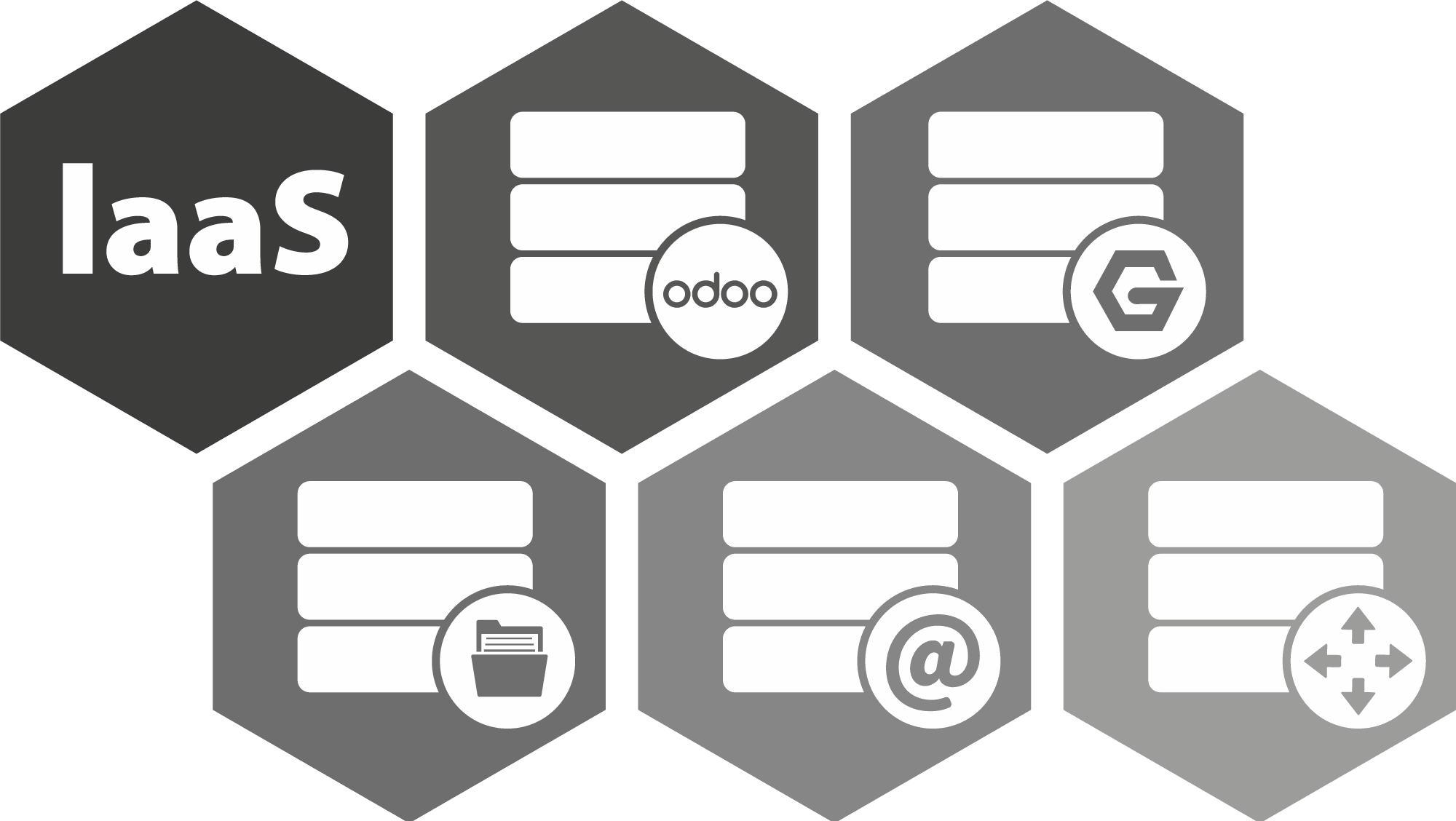 Infrastructure as a Service
( CPU Core + RAM GB + Storage GB )
Odoo instance
Frontend ( Nginx + SSL )
File Storage
Mail Gateway
Router with VPN & IP
* Only for Partners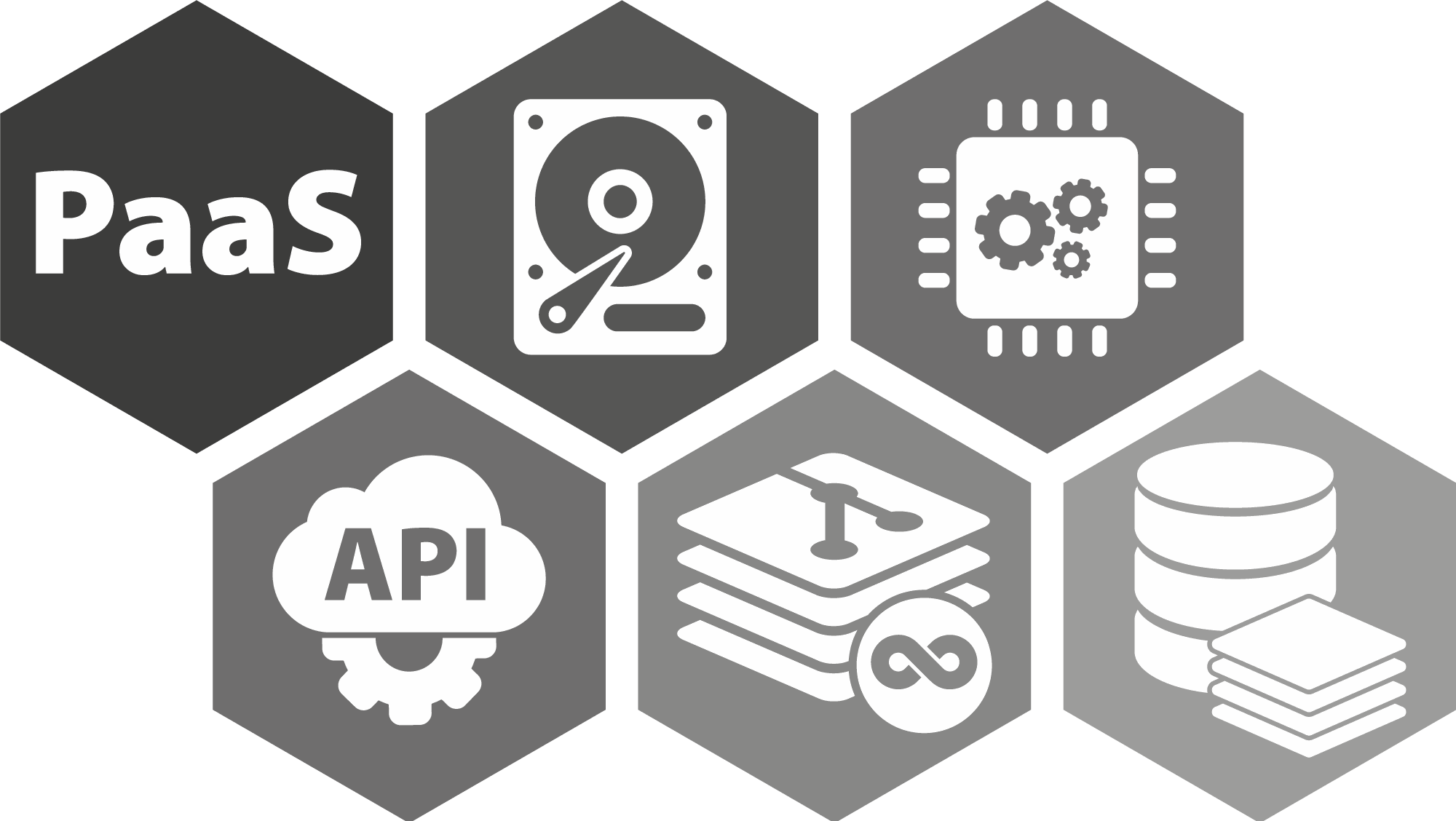 Platform as a Service
( Odoo worker =/= 1CPU Core + 1 RAM GB )
Odoo instance
Odoo file storage
Yodoo Backend API
Assembly on GitLab
Templates DB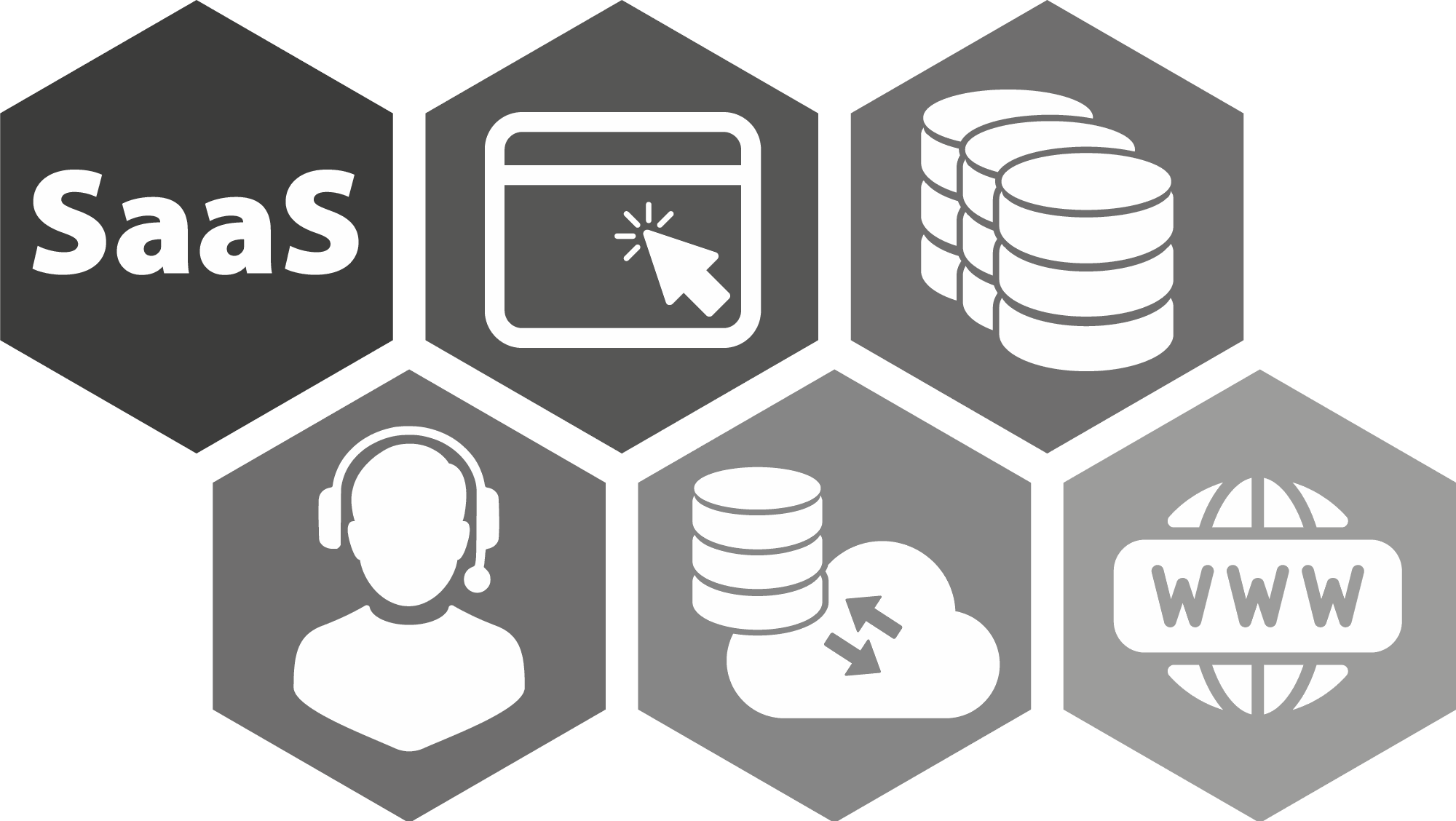 Software as a Service
( Internal Odoo User + Storage space )
Client portal
Odoo DataBases management
Odoo DataBase backup policy
Domain management
Customer support
Fill the form, arrange the meeting
and get your 15-day trial period!