We start to publish our Service Desk bundles. These are extended versions of Bureaucrat Helpdesk supplemented by services and some extra addons. Our upcoming releases will present to you Service Desk Plus, Service Desk Pro and Service Desk Ultimate.
As for now, Service Desk bundle is already on Odoo Marketplace and awaits to be downloaded.
Subscribe to our blog for the latest news and releases. 
Service Setup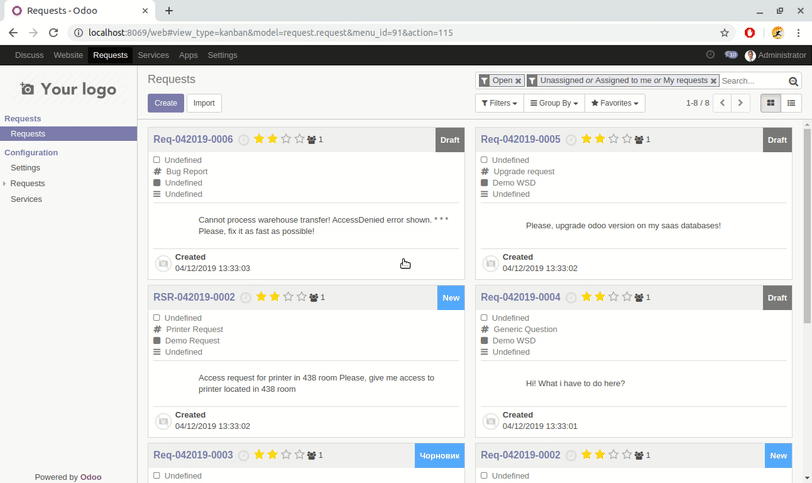 Services on Website