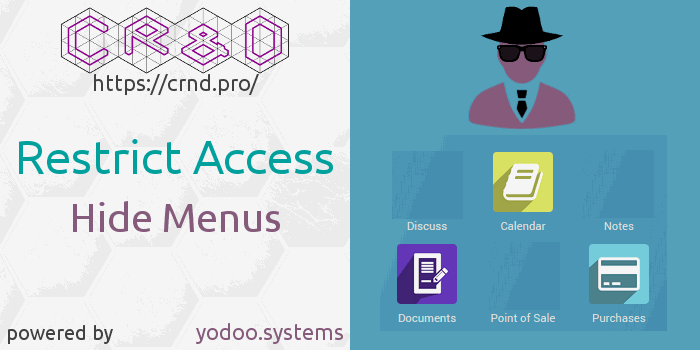 We have recently released the Generic Security Restriction addon. This addon will be useful not only as part of the Bureaucrat but also for all Odoo users.
It is a small but very useful tool to quickly manage user's access rights. Unlike the standard Odoo mechanism, which opens up certain menus for selected user security groups, it does the opposite. It forbids selected menus and their submenus.
Menus can be hidden from the selected user security groups or from a specific user.
The fastest and easiest way to hide some menus is to simply select a user and specify the desired menus on the Hidden menus tab.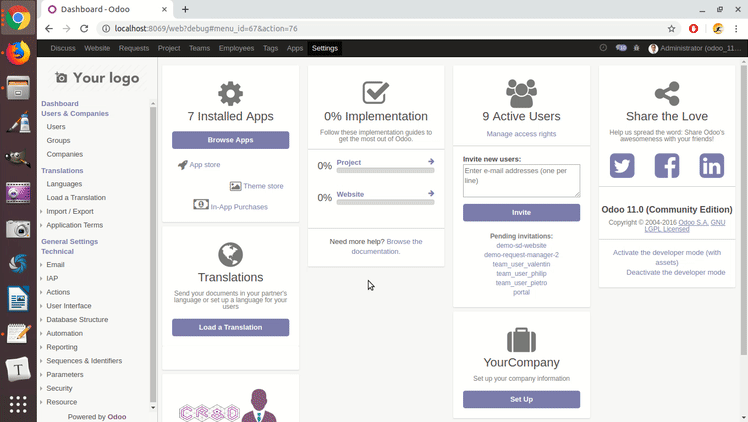 The other way is to set restrictions directly on the Menu Items. Select Settings ->  User Interface -> Menu Items. Open the desired menu item form. On the Access Restrict tab, select security groups you do not want to see the current menu. On the Hidden for users tab, you can specify users that will not see this menu item.
We also have some plans for future updates for this addon. We plan to add a feature to hide (or make readonly) specific fields on the views. It will definitely make this addon very interesting and exclusive for most audience.
Subscribe to our blog for the latest news.
More Bureaucrat ITSM guides and reviews coming soon in the following articles.
If you need a specific info about module configuration, see Bureaucrat Documentation.
Try Bureaucrat ITSM template now on yodoo.systems
Visit our Youtube channel to see workflow examples and setup guides.