We are happy to introduce to you our new Bureaucrat release. A lot of work had been done during the past months.
This blog post actually covers two bureaucrate releases: current one, and previous release, that was rolled out without blog post.
So, let's see what new features and improvements was added to Bureaucrat ITSM since January 2020.
We are releasing a 21 new addons. We have imlemented and published 21 new addons since January 2020. The main focus of new addons are: easy web-conferencing via BigBlueButton, invoicing of time tracked on requests, signifiant improvements of mailing.
We have merged 6 addons into core. We have completed refactoring, that allows us to reduce number of integration addons. Thus 6 addons was removed and their functionality was moved to other Bureaucrat addons.
Timesheets and invoicing of time tracked on requests. In previous release (without blog post) we have introduced time-tracking system for requests, that was available in Helpdesk Lite, and in this release we introduce invoicing of that tracked time.
Reviewed handling of emails related to requests. There were added set of improvements of mail handling for request. At lease correct handling of CC headers, and for cases when mail was received from unknown person.
Request fields UI improvement. With this release we introduce signifiant improvement of usability of request fields. Now request fields looks like native odoo fields in UI, but only text type is supported now.
Key Features of this Release
Time tracking on requests
This feature is available in Bureacurat core and included in all bundles starting from Helpdesk Lite.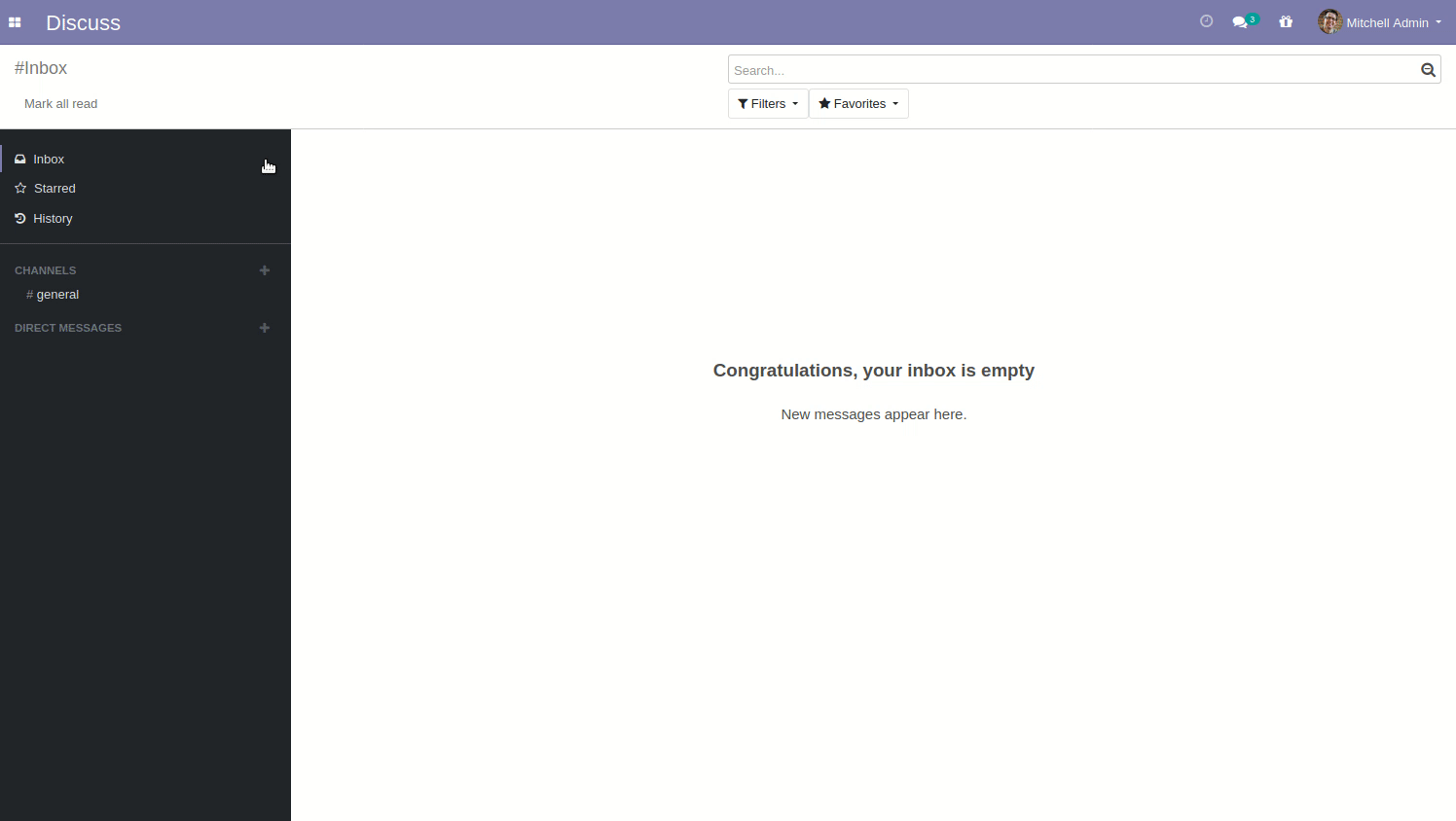 Invoicing on requests
With this release we have implemented invoicing of time tracked on request. Just take a look at examples below.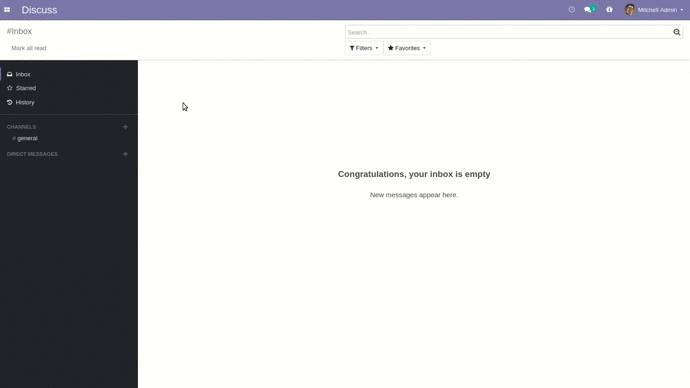 Then you will be able to create invoices directly from request.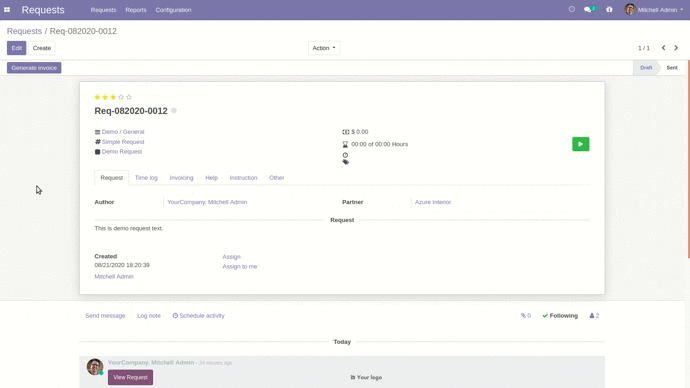 Also it is possible to create invoices automatically via request actions.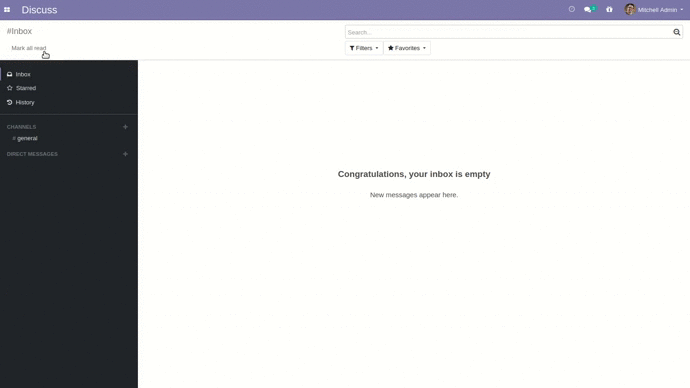 Improved Request Fields UI
We have signifiantly improved UI for request fields. Now requests fields look like native Odoo fields.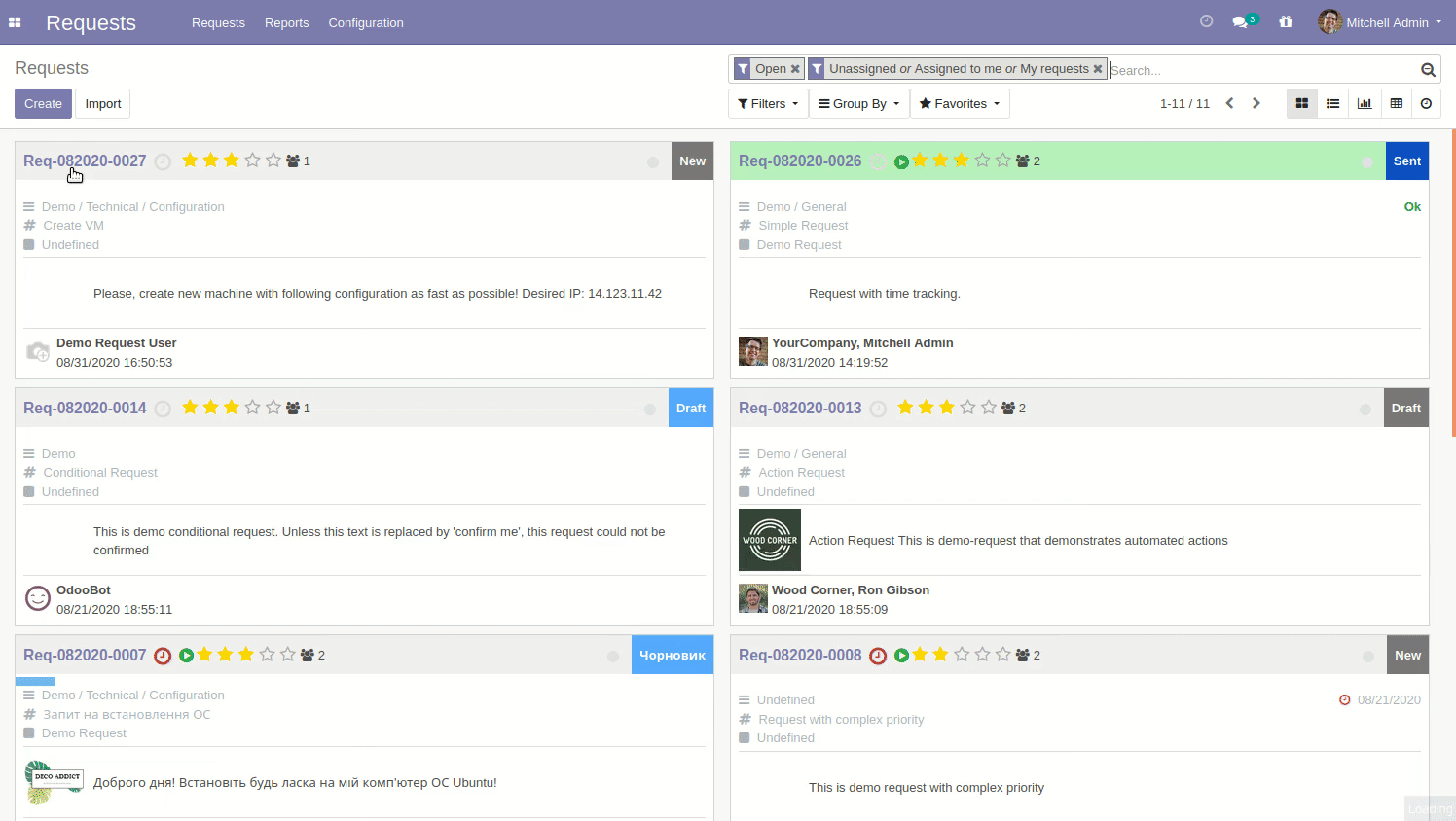 Even more Generic Assignments
     In this release we have improved Generic Assignments module to make it more generic.
    So, now this module could be easily used to automatically assign right users to standard Odoo objects like CRM Lead, or Sale Order. With Generic Assignments you can easily setup flow to automatically assign sale orders depending on total price, country, or any other parameter you could imagine.
     Just take a look at the example below.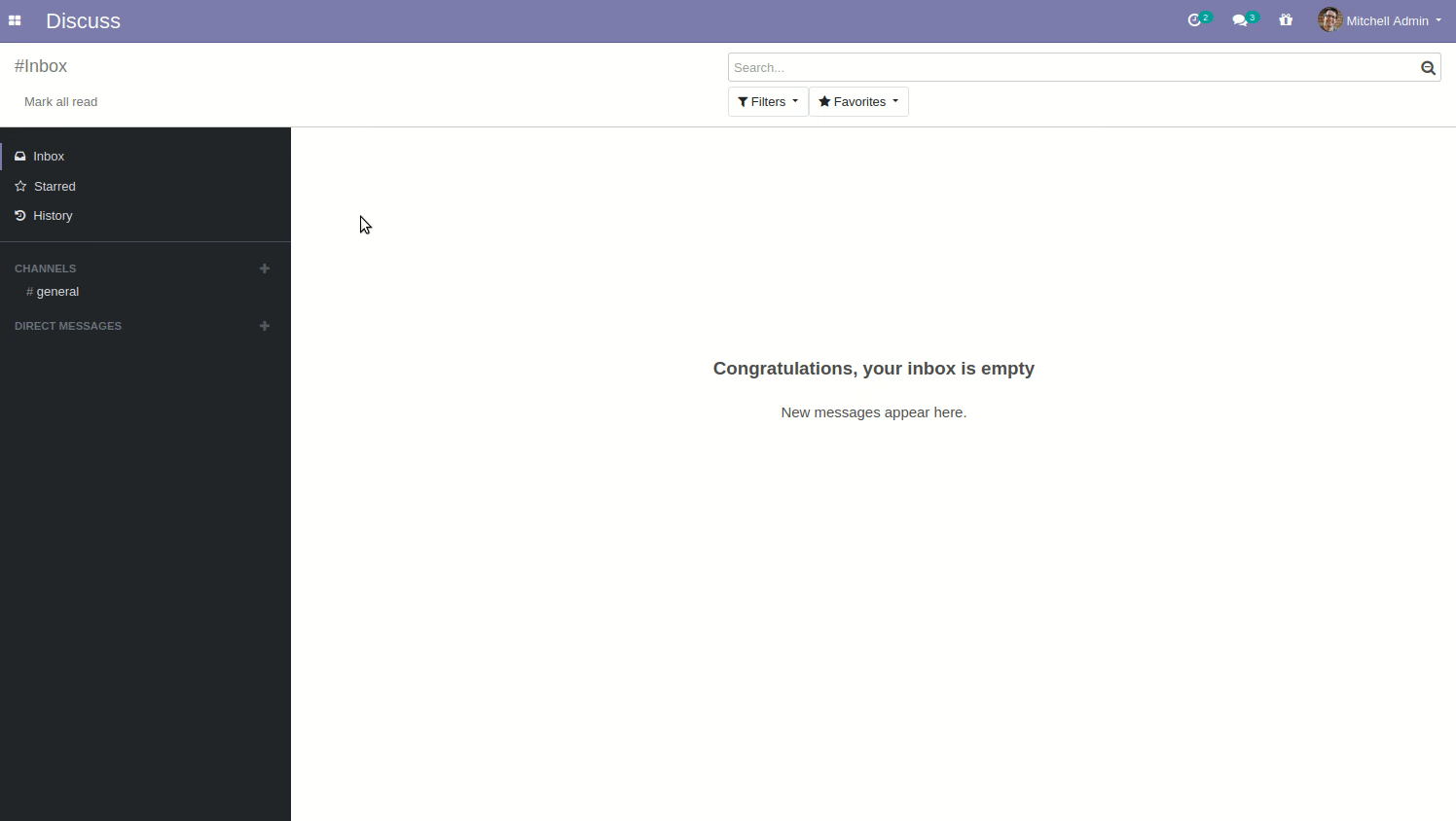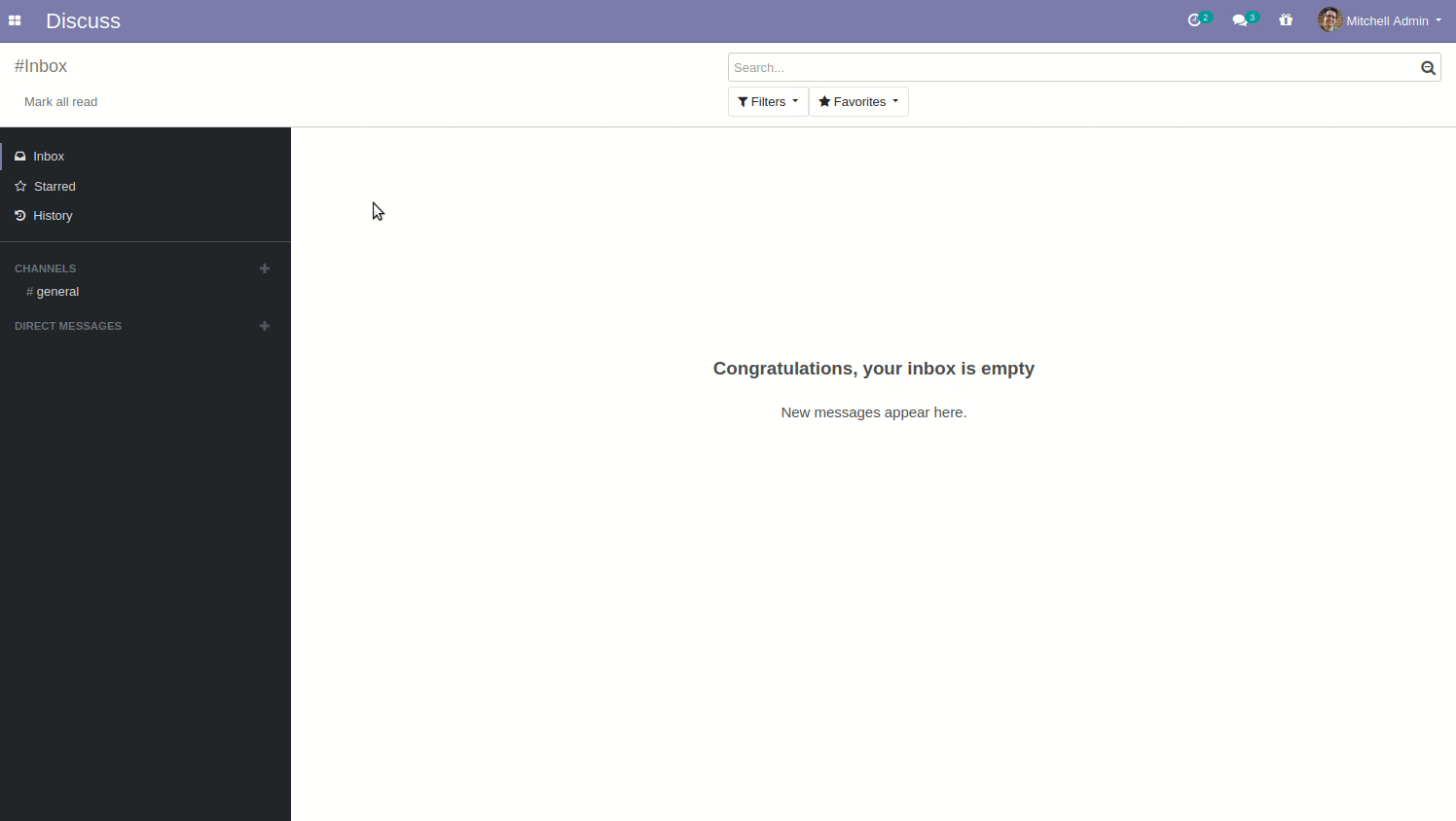 Added field Channel
This field could be used to specify channel that was the source of request. Bureaucrat will try to detect correct channel automatically.
For example, requests created from internal UI will have channel "Web" by default, requests created from website (customer portal) will have channel "Website", requests create by email will have channel "Email", etc. This feature may be improved in future.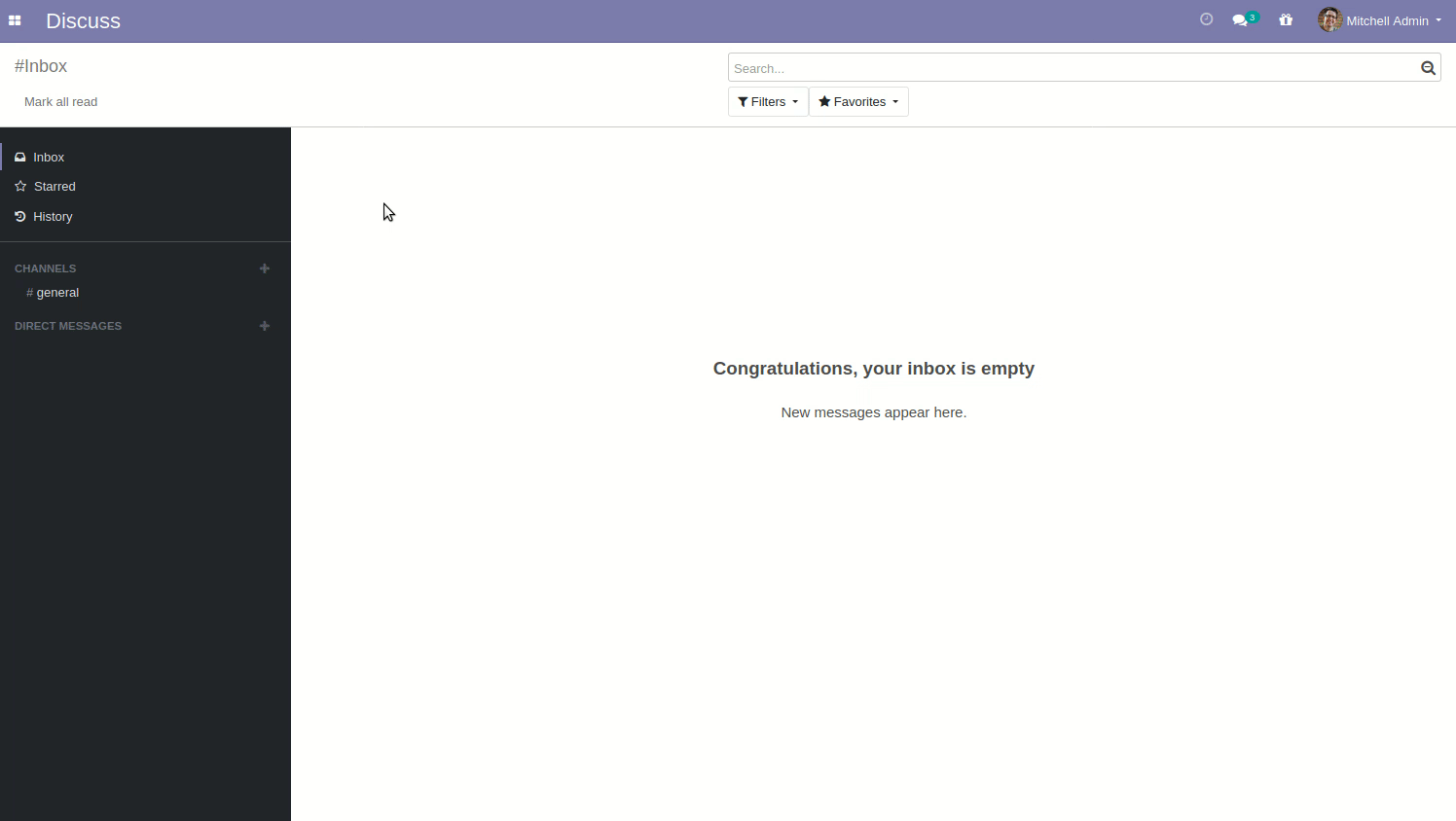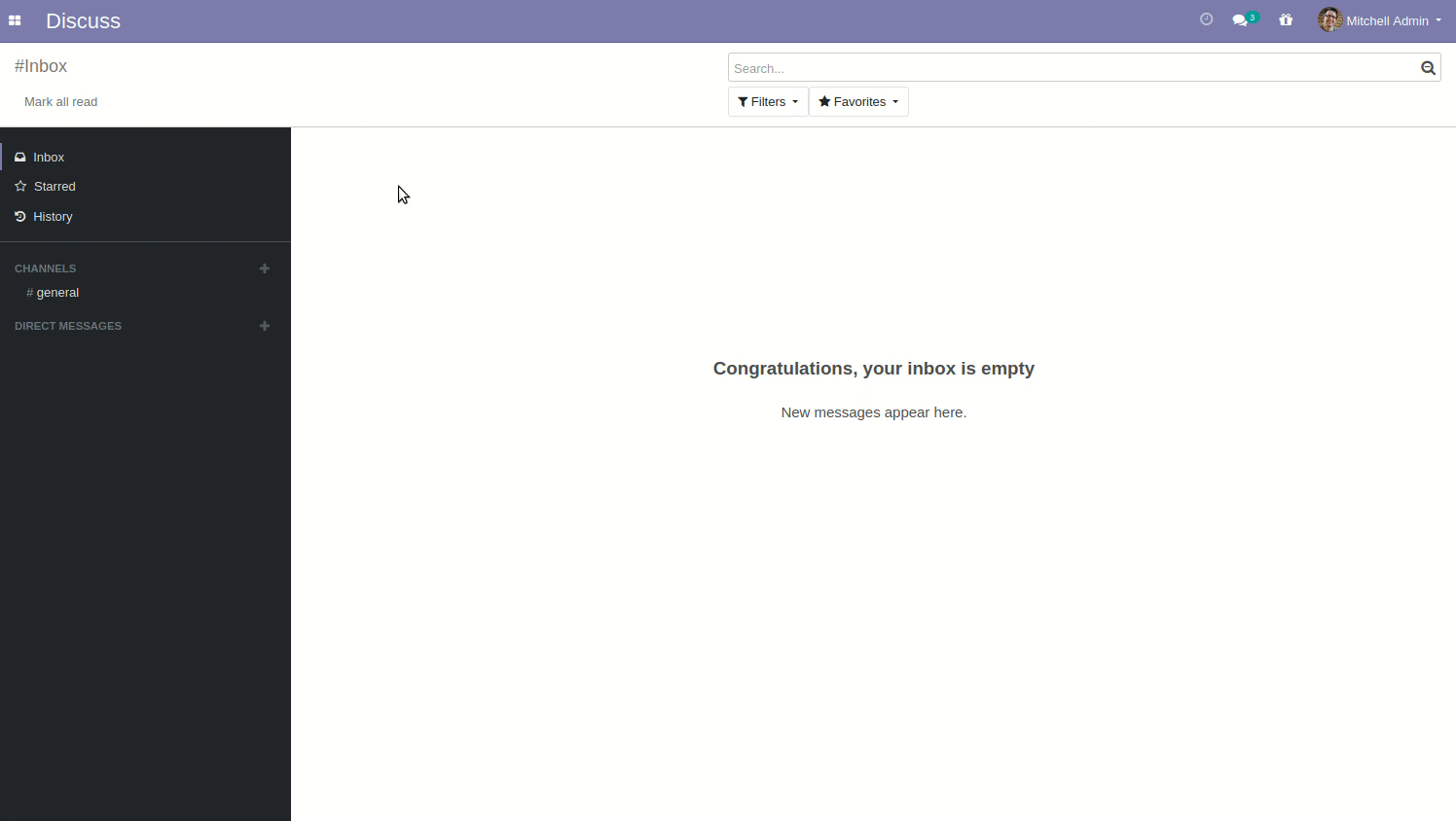 Added field Kanban State
In this release we have added the new field "Kanban State", that could have only three values: In Progress, Ready, Blocked.
We have added new Request Event Type "Kanban State Changed", that could be used to run automated actions when this field changed.
Also, this field could be changed by Request Event Actions, that could be used to set Kanban State to Ready when new customer message received.
Use Kanban State in SLA computation
In this release we added support of Kanban State in SLA. So, no it is possible to stop tracking SLA time, when request is blocked.
Or, it is possible to compute how much time request was blocked, and how much time request was "In Progress".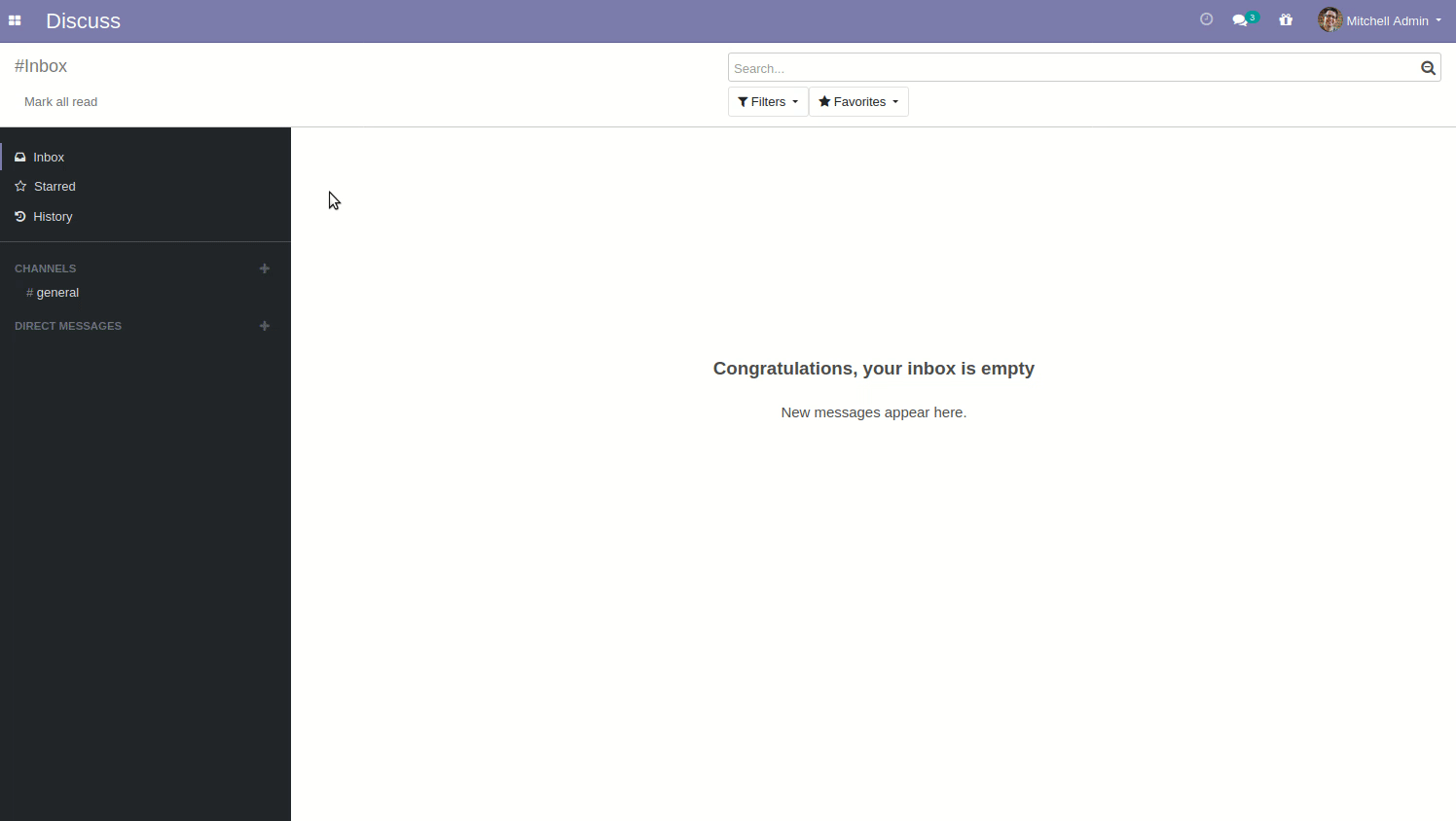 New modules in this Release
Web conferencing
With this release we are publishing our integration with BigBlueButton, that allows to easily start new online meetings related to requests. Also BBB integration modules allows to easily start online meetings from standard Odoo Calendar, Integrate it with HR module, that allows to create online rooms for each employee or provide customer portal, allowing customers to start their online meetings.
Also, we have integration with Bureaucrat, thus you could easilly start new meeting with your client to solve his issue as fast as possible.
Just check following modules to enable the easiest web-conferencing in your Odoo:
CR&D BBB Base. Core module for web-conferencing. This module allows you to create BigBlueButton(BBB) rooms from Odoo and start meetings there.
CR&D BBB Calendar. Integration with Odoo Calendar app, thus your could easily schedule your web-conferences or online meetings in usual Odoo way.
CR&D BBB HR. Let your employees to have their own BBB Rooms to provide better intercompany communications.

CR&D BBB Portal. Let your clients easily start BBB mettings from portal.
CR&D BBB Bureaucrat. Easily start web-conferences on tickets. Just imagine, your customer support just received ticket, and could immediately start web-conference with ticket author to get all required details and to try to solve issue immediately.

Mail improvements
Take a look at new view and feel of chatter functionality with our new modues packaged into bundle CR&D Mail Bundle.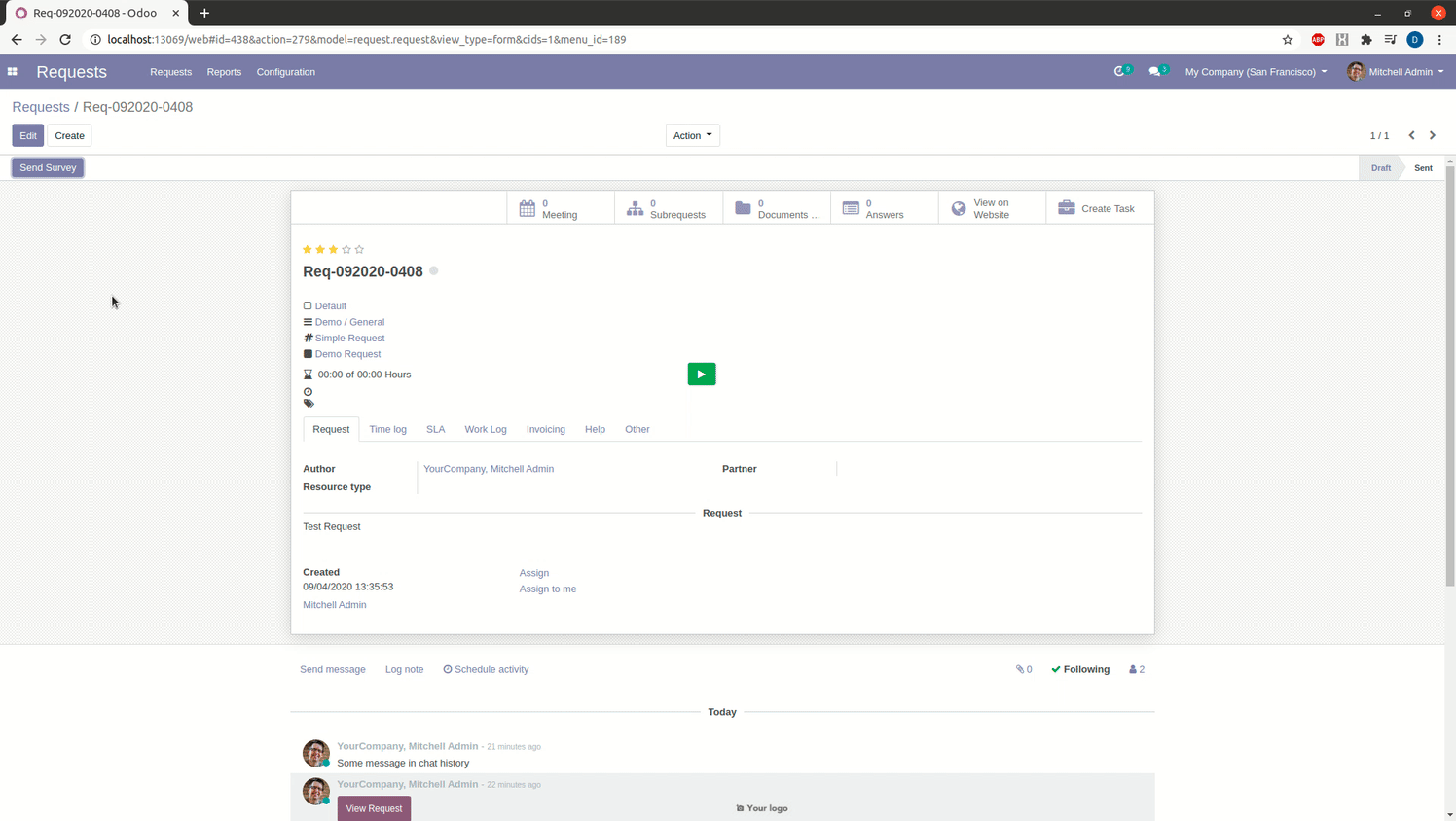 Following module were user to add functionality shown above:
Mail Chatter Cancel Button. Simple module that adds Cancel button to chatter.
Mail Chatter Send Composer. Module that allows to configure default action for 'Send Message' button (open composer dialog or user chatter) on user and company levels.
Mail Composer Chat History. This module show chat history in composer, so now there is no more need to open same object in new tab to check previous message sent to your client.
Mail Composer Template Tree. This module introduces categories for mail templates, and displays mail templates related to document right-side in tree view. When you answering to client you can easily select one of predefined answer templates.

Other Addons Published in this Release
With this release we are publishing other cool modules
Generic Request Weight. With this module installed, Bureaucrat will attempt to order request in the way to show requests that require to take action at the begining of the list. This module allows you to assign weights to Type, Category, Stage, and also applies automatically weight modifiers based on Kanban State, SLA, Mail Activities and Priority.
CR&D Project Meeting. This module provides simple integration with Project and Calendar, making it possible to create meetings related to project or task. In conjuction with CR&D BBB Calendar module it allows you to easilly schedule on-line meetings related to particular project or task.
CR&D Contact Lang on Simple Form. There is frequent case when you forget to set correct lang for newly created customers. Especially when you create contacts via Simple Form, that is used as pop-up. This module addes there field Language, so when you create new contact of your customer based on mail related to CRM Lead, it will be possible to set lang for that contact during creation process.
Website Service Desk (Legal). This module allows you to configure system to ask end-client to agree with your terms & conditions before he could submit request.
Generic Request Calendar. Simple module to provide integration of Bureaucrat with Odoo Calendar. With this module installed you can easily schedule meetings with your clients, and if you also has CR&D BBB Calendar module installed, then you can easily schedule online meetings with your clients.

Generic Request CRM. This module allows you to create requests/tickets directly from CRM Leads.
Generic Request Sale. This module allows you to configure system in the way to automatically create new request when sale order with particular product(s) was confirmed. Thus it is possible to sell services various services and track execution process via Bureacrat.
  Join us and make your service perfect