We can help to upgrade your Odoo by providing migrations for your databases. Migration is a complex process of keeping correct working data in your database after updating Odoo version.
We make migration of canonical Odoo (without extra addons). We also make migration of custom addons. In this case, conditions of migration and prices can be agreed after data analysis. It mostly depends on the module structure, size and test coverage.
We provide the following migrations
Odoo 11 Odoo 12

Odoo 12 Odoo 13

Odoo 13 Odoo 14

Odoo 14 Odoo 15

Odoo 15 Odoo 16
Migration is a step-by-step procedure
That means that if you want to migrate your database from Odoo 13 to Odoo 15, we need to do 2 steps of migration:

Odoo 13 Odoo 14


Odoo 14 Odoo 15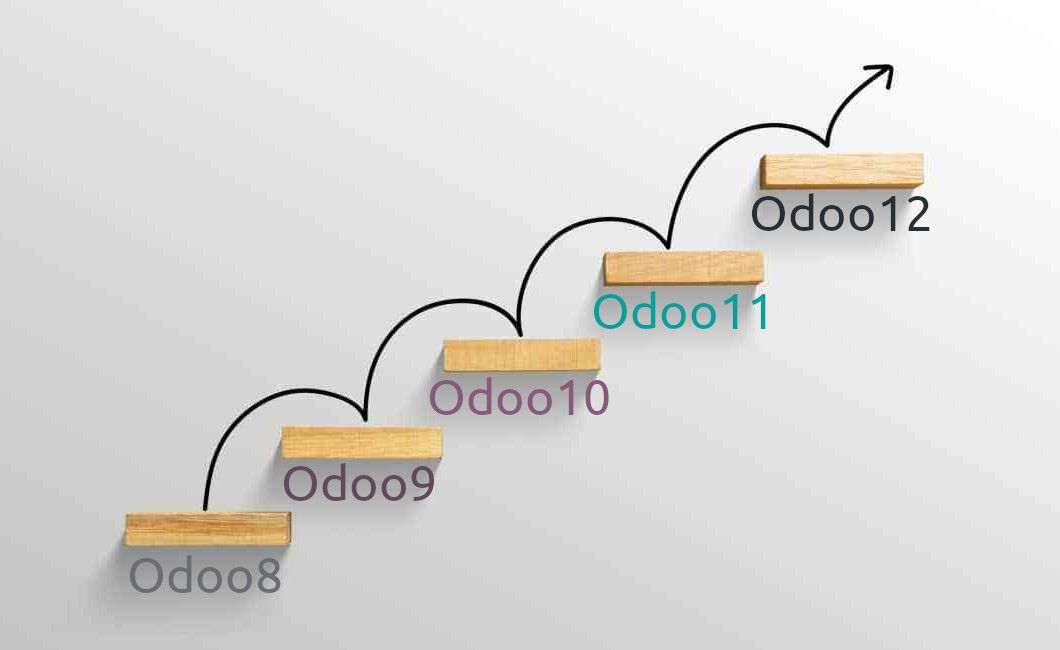 General Migration Process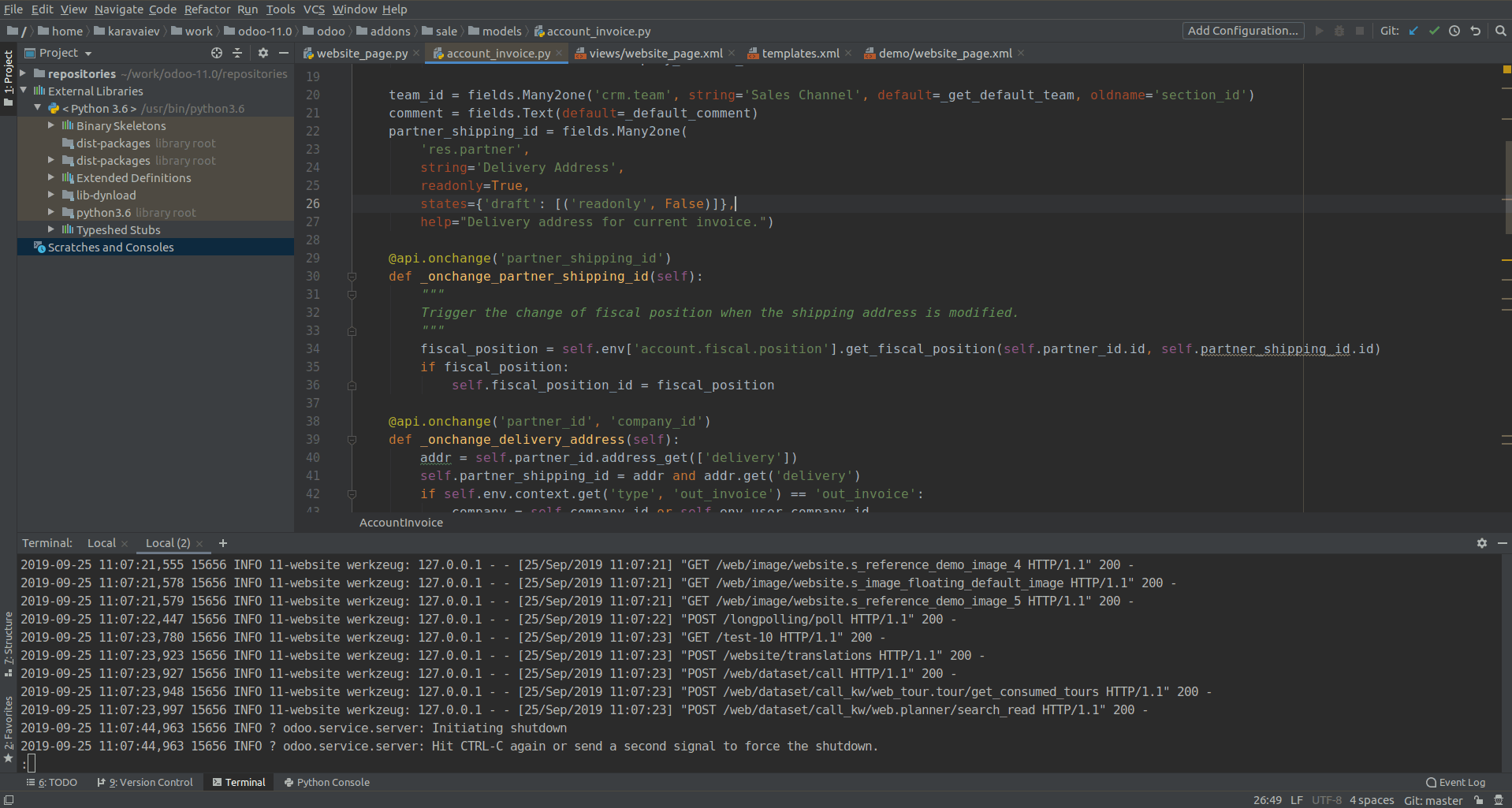 Migration process can be organized in the following way:
You make a request for database migration

Send us your database backup

We migrate your database
At this stage, we run your database on a newer version of Odoo. We provide code improvements and database migration to match the new Odoo. If there are significant data changes (some apps or fields were removed, or there are new fields available), we coordinate our further actions with you.

After the migration, we can deploy a preview app where you can see and test your database, or we can send you a backup for testing. If everything works properly, we send your database back.

We also provide support on early stages to help you install and get started with your new Odoo
| | |
| --- | --- |
| Basic process of migration for one database for one version (1 step upgrade) | 300 EUR |
| Migration of custom modules (test coverage* above 85%) | 0.5 EUR / line of code |
| Migration of custom modules (test coverage* under 85%) | 1.0 EUR / line of code |
*Test coverage of the custom module that you plan to migrate. Higher test coverage usually means better quality of the code and easier error detection.
During the migration process, we fix regular errors. In case when fixing errors requires a decent amount of time, we may discuss additional terms.
Payment policy:
We start the migration process after we receive the payment. In case if we are unable to migrate your database, we provide a refund.
All you need to know about migration
How long does it take?
It may take from 30 minutes to several days, depending on size of database and installed modules.

Can I work with my database during the migration process?
There will be a short downtime period, but we will try to minimize it as much as possible (ideally up to 5 min). It is working the following way... When you send us your database backup, you can freely continue to work. We analyze your database, fix errors and prepare migration scripts. When we are ready, you send us your actual database, and we provide semi-automatic migration in a short period of time. The downtime period can be agreed for your convenience.

What should I do to begin database migration?
Start our collaboration by submitting a request.

What should I do to make a database backup?
Use the following instruction.

How can I send my database to you?
In every case, we will determine the most convenient way for both us and our clients.

Can I test migrated database?
Yes. After migration, we run the preview app where you can test your database and make your wishes for further improvements.

How will I retrieve my database back?
After migration, we send you a link for downloading.

How do I install migrated database to my system?
Use the following instruction.

Can you migrate third-party addons?
Yes we can.

Do you provide any support after migration?
Yes. We provide 5 hours of free support in case of unexpected bugs and errors. Further support is provided as a service according to our standard prices.

What do we do if my database will not be migrated?
If for some reasons we are unable to migrate your database, we provide a refund. In case of errors on the client's side, we fix them according to the previous paragraph.

Can CR&D update my Odoo version?
Yes. We can provide database migration, update your Odoo version, or make a full set of work to transfer you to a desired version.